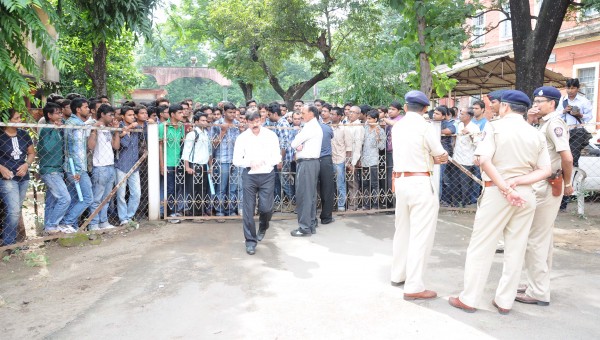 Rashtrasant Tukadoji Maharaj Nagpur University, which for the past few decades has been surrounded by controversies of all types, is in news again.  This time, for its inconsiderate and careless attitude towards the students.  2 different cases came to fore against the RTMN Unversity today.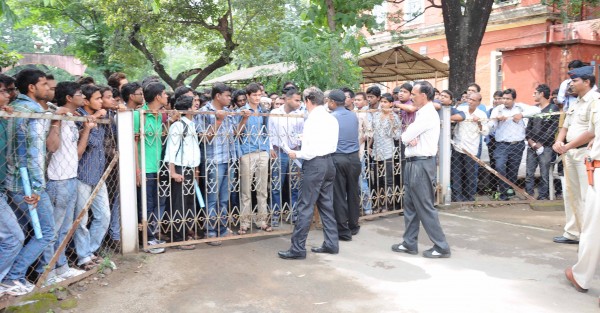 Giving below are the following 2 cases that show their lapse.
Case 1: This happens to be the biggest problem that the university is facing right now. According to students, the re-evaluation of their papers took a long time and when they came out in the first week of October, it was already past the deadline for the admission to the next semester. The results were supposed to be declared in September but were released in October, thus denying them admission. This is of immediate concern because the exams for the next semester begin the day after tomorrow, on Monday. Students from almost all city colleges have gathered in front of the university campus, demanding a solution today itself, fearful of losing a year due uncaring attitude of the university.
Talking to the Senate members, Standing Committee member of the RTMNU, Manmohan Bajpai said that the university authorities are aware of this situation and meetings are being held, especially with the Pro VC Yenkie and the committee members, on the best way to resolve this situation. He is hoping for a positive result in the favour of the students and has requested the students to stay calm till a final resolution is passed, which could be in a few hours from now.
Case II: In the second incident a student, also from an engineering college, gave her exam in summer of 2012 was given 0 marks in her exam. The father of the student approached the university asking for a Xerox copy of the answer sheet but the university denied the request and instead told the parent to challenge the case without Xerox copy. When the parent challenged this incident and was investigated by the university, it was reported that the student had answered a different question paper and thus she got 0 in the exam. The question paper that she answered was of the subject applied mathematics. This subject has different paper set but belongs to the same core group of the subject. This reason given by the university has totally shook the student, who was in anticipation of her paper being cleared and she had already started preparing for her final semester exams that is being conducted on Monday.  According to ADV Bajpai, this case is now under consideration by the higher officials in the University.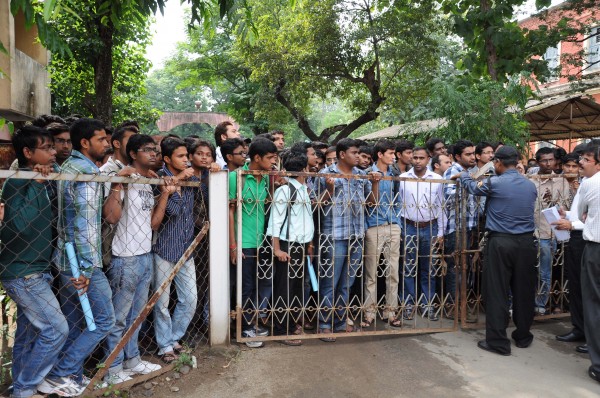 Both the cases are different in their own way, but reflect the unconcerned attitude of the RTMN university towards the students.