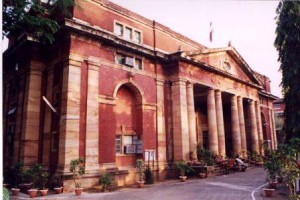 Nagpur News: In a big relief to external students of Master in Arts (MA) and Social Science (SS), are getting some relaxation on Tuesday the last date for the filling of examination forms.
The Rashtrasant Tukadoji Maharaj (RTM) Nagpur University management council has decided to postpone the date of exams to 20th October. Students can also get an extension till 30th October upon payment of Rs. 50 as late fees. Post graduation students can now sit for exam on winter or summer. Students could earlier give the exam only on winter.
Before this decision, external students of MA and SS could fill the exam form only on 13th October. According to the Principal and staff of a college in Gondia, they didn't get any letter or order from Nagpur University and hence they couldn't give exam forms to students who asked for it after that date.  As a result, only 250 among thousands of students were able to fill their forms. Thousands of students across Nagpur, Gondia, Bhandara and other districts were unable to fill the form.
Sources said, "Before this problem, when students went to examination centres and colleges, staff refused to accept their forms. They told students that they are ineligible to sit for the exam on December 5, 2012, and can sit for the exam on December. Only those students who took admission in first year can give the exam. The University implemented the semester pattern for the Masters degree in 2012, but the faculty, dean and academic section of university didn't consider the problem of external students of MA and SS. How will they give the exam?"
Senate member Mahendra Nibarte said, "Before taking any decision, the University should take the students into consideration.  Postponing the last date for submission of exam form will make students happy and thousands of students will benefit from it."
Controller of examination said, "We have extended the date of filling the exam form for the sake of students. Students will benefit by it."