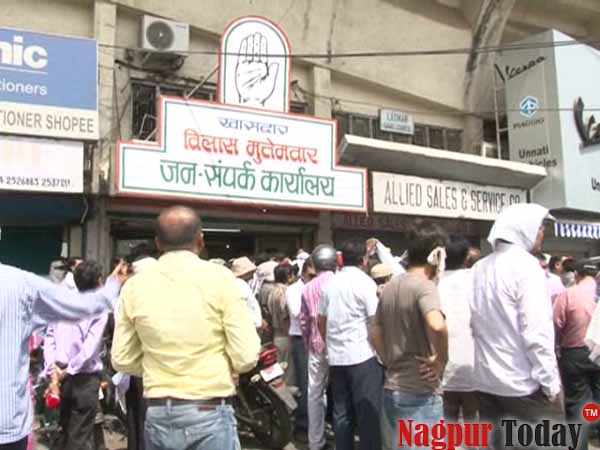 Scene 1
Few men in white waiting at the lobby outside Nagpur MP Vilas Muttemwar's chamber were keen to hand over memorandum to their representative. A close observation of their discussion followed that they had come to apprise their leader of the prevailing problems in their area. As their turn came, they stepped in, talked for few minutes and walked out merrily. Their faces clearly reflected the confidence of getting heard, and they seemed rest assured that the assurance given to them would be followed in letter and spirit.
Scene 2
Two blind students were narrating their agony to the person sitting at the reception. They were being debarred from higher education due to financial issues. They had come to seek support from their MP. The person then lent the help explaining both the visually impaired students about what can be done.
Similar such scenes followed as the crowd kept accumulating at Muttemwar's Jan Sampark Karyalaya at Yashwant Stadium complex in Dhantoli area. Attending to his people on regular basis is presently the routine chores of Muttemwar. "At least some one should listen to them otherwise the situation in the city will be no different than that in remote naxal prone areas. After all how the criminals are made? I am listening to their plight so that they cannot tread the wrong track or turn violent", quipped Muttemwar as Nagpur Today popped up a question in this regard.
In his recent meeting with the Chief Minister Prithviraj Chavan, he discussed on accelerating series of crawling projects in Nagpur. These include development of ambitious metro rail project, boosting Mihan mega project, modernization of Mayo hospital, steps to accord a flying start to develop hangars in Nagpur for parking planes and not the least, the revival of Nagpur Sahkari Vinkar Society Sut Girni.
In an exclusive chat with Nagpur Today, Muttemwar shared his efforts, the only venture he can rely upon, to push up the development works hanging in balance for past couple of years. He also opened his heart out about the ignorance meted out to Vidarbha time and again, which he felt remained the major reason behind the region's backwardness. The Excerpts,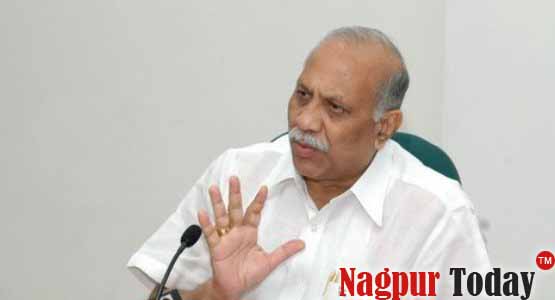 Nagpur Today : You have recently met Chief Minister Prithviraj Chavan and also Nagpur district's Guardian Minister Shivajirao Moghe. What was the outcome?
Muttemwar : Constantly making efforts for the betterment of my region is only thing I can do. These leaders came up with assurances every time but little did they act on resolving the issues. This is sheer apathy. I brought to chief minister's notice that hopes of lakhs of people rest on Mihan and its present development stands nowhere around what was initially planned. Increasing Nagpur airport's connectivity to all state capitals could help a little. I told him that lots of projects have been lying pending since many years and proper focus with honest efforts are required to speed up the works.
Nagpur Today : Time and again, many issues regarding development of Nagpur and the region in a whole have been raised. Leaders came out, raise their voice and then the things end up without much development in this regard?
Muttemwar : Negligence of leaders towards the development of region is the prime reason behind the mess. We brought Gosikhurd Project to flourish Vidarbha region with ample irrigation facilities and make it self-sufficient in generating hydroelectricity. Initially the project was estimated at Rs 634 crores while constant delaying of funds hampered the project badly, escalating its current cost to Rs 14,000 crores. Even now, if the project is not completed the cost would certainly reach Rs 80,000 crores. We have been facing step motherly treatment since 1960, which is why the current development of the region is bad shape.
Nagpur Today : Do you feel statehood to Vidarbha would help give Nagpur its share of development?
Muttemwar : We have been pressing this issue for the past many years. Actually the development of Maharashtra is not horizontal. There is no balance between the projects that shot up in Western Maharashtra and those in Vidarbha. The cream projects always go to west Maharashtra while Vidarbha crawls for the want of funds. This is the sheer breach of Nagpur Agreement (Nagpur Karar) which was signed in 1960. It carried commitment from the national leaders of that time which included Lt. Pandit Jawaharlal Nehru. It was committed in return that there would be equal emphasis on the development of the region. At that time there were no farmer suicides, no naxal problem and no malnutrition. But all these maladies eventually cropped up in Vidarbha region only, leaving west Maharashra blooming with development. Even we are not complaining about that. But, at least they should pay little heed to complete the development works lying in haywire here. We as a region form 3 crores of the total 11 crores people of Maharashtra and our share should be duly given to us. But it has been starkly ignored throwing all the development out of order. Statehood to Vidarbha would ensure that the region would be no more deprived of equal development.
Nagpur Today : But People have the problems at local level too?
Muttemwar : Certainly Nagpur is not what it ought to be. The problems abound while the lawmakers are sitting cross handed. I called up several officials and instructed to address to the problems on priority. Nagpur is gradually becoming the city of slums. Any common man wanting to get some certificate has to shunt between NIT, NMC and other local offices. The process has become made so complicated that it only adds to the suffering of the people. Promises and claims are not going to help anymore. I am here sitting like a doctor does in his dispensary and addressing to the woes of my people because someone has to listen to them otherwise they will take law in their hands.
Nagpur Today : What's your next line of action?
Muttemwar : It's an ongoing process. I will keep making efforts. I visited Motibagh area the other day and found how people are living there. The condition is pathetic. No hygiene, no proper sanitation. The railway quarters there are more than 120 years old. I called up Central Railway DRM Brijesh Dixit and discussed with him the issue of residents in Motibagh railway colony. The clusters should be rebuilt on public-private partnership and residents should be provided with all the basic amenities. The condition of Nagpur railway station is also required to be improved a lot. I will certainly take up all these issues with the Railway Minister Mallikarjun Kharge when he will be visiting Nagpur on August 3. Similarly Union textile minister Sambasiva Rao is coming to Nagpur on July 31. I have asked state textile minister Naseem Khan to be here on the day. We will discuss the effective measures to boost powerloom sector in our region. The Nagpur Sahkari Vinkar Society Sut Girni should be revived for giving a major source of earning for thousands of artisans, handloom workers and weavers who have been running out of job.