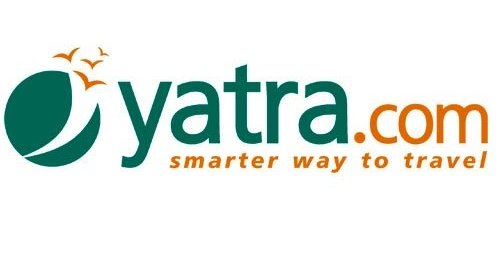 Nagpur News.
Embarrassed over the petty default of not renewing its domain name, popular online travel booking site Yatra.com finally bounced back to business on Monday. The website did not renew its domain name which led it to collapse, much to the distress of citizens in Nagpur and all over the country.
"It was frustrating as I had booked a ticket on Yatra.com few days ago and needed to reschedule it. But to my dismay it was beyond access since last many days. Now that the site is back, what I can say except relax in the comfort of booking my travel tickets online", quipped Gautam Wani, a businessman from Nagpur who regularly book tickets on Yatra.com.
Yogesh Gotewar a regular flyer to Mumbai from Nagpur often tries his hands for online booking and yatra.com is his favorite site. He said, "It is pleasant to hear that my travel support system in back in business."
Hetal Ramtani, a corporate employee said, "Online bookings have been the order of the day. And where else we find better deals on travel and hotel booking except on these online avenues. It's great that the site is back."
However, Jitesh Pathak termed it foolish on the part of such a huge online booking engine to commit a blunder of not renewing their domain name. "They ought to know about updating such a crucial thing as this can't be expected from the one who is into business for quite long years," he said.
Highly popular travel website Yatra.com suffered a major loss and faced a lot of embarrassment after it failed to renew domain name whose registration expired on August 9. The lackadaisical approach of the website has caused a lot inconvenience to the customers who are trying to access the website for several days now.
Even as the website, via its tweets, maintained that site was down due to technical reasons, they have not revealed the exact cause to the users. A Gurgaon based set up, Yatra.com is an Indian online travel agency and a travel search engine that offers its customers domestic and international flights, weekend getaways, rail tourism packages, holidays, hotels and trains. The website had provided a number on which the customers can contact the team and get their problems solved.