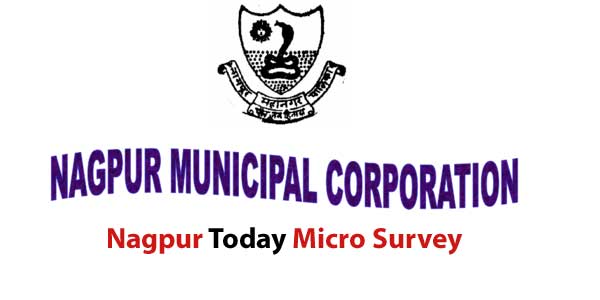 Nagpur News: While NMC's financial health has been deteriorating since LBT came into action, the business levels are on its usual high in Nagpur. Strangely, not a single proceed from LBT is coming to contribute towards civic body's receding exchequer. The traders seemed least bothered about paying up LBT and the officials appeared to work towards securing their interest instead of bringing some financial respite to NMC coffers.
Nagpur Today did some quick check over the activities currently scorched up in NMC that are causing more harm than good. The austerity measures are absolutely sidelined while the splurging issues flourish in every department of NMC.
Here's an insight…
Health workers in, key posts left out
The drive to recruit health workers in NMC is squeezing out civic body's money big time. Ironically, various key posts in revenue related sections have been lying vacant for over couple of years. The drought in the departments should be filled up on priority to speed up revenue collection works. Considerable numbers of posts are still devoid of work heads in property tax, water supply and fire departments.
Transfer rules need resurrection
Both the employees and officials are reportedly apprehensive about the existing transfer policy. They doubt the transfers may not be done on the basis of seniority i.e. the one who has been serving some post for much longer period should be transferred first. But that order is less likely to be followed. There is also very less probability of the transfers being done to other departments or work. Sources suggest those serving outside should be brought into NMC headquarters where they were initially posted.
Random responsibility
A non-technical person in NMC is assigned with technical jobs and vice-versa. This practice has taken its toll both on quality and performance. The traditional way of randomly picking up individual and assigning the post without exploring his credentials has crippled the backbone of NMC's economy. Such examples can be found in every department associated with NMC.
Ward officers on their whims
The ward officers have reportedly managed strong effect over NMC administration, thanks to the cluster of uncontrolled ward officers at the headquarters. It calls for urgent decentralization of these ward officers who strangely prefix "assistant commissioners" to their designation. These ward officers are posted as administrative officers in various NMC zones but they remarkably command chief position in NMC headquarters including other projects. It is learnt that these officers even handle file relating technical works despite having no technical background. Such work areas should be freed from ward officers and assigned to the technical officers.
No permanent PA to Commissioner
Since Gupta retired as personal assistant to NMC Commissioner, the post did not get its full time servant. Gupta probably retired in 1993-94. Since then the operating clerk has been functional at this post of 'profit'. NMC urgently needs competent PA to the Commissioner.
How about transferring drivers?
Many drivers appointed under General Administration Departments have been serving other departments of NMC instead of holding the steering at the headquarters. It is interesting to note that a driver serving Mayor has been consistently riding the same work area for past many years. Questions are being raised whether this is the only driver destined to serve Mayor or higher authority in the administration. Will the NMC administration act as driving force to change the course of wheels?
Property tax for personal gains
There has to be urgent mechanism in place to cross verify the property tax being levied on upscale commercial properties in the city. These mainly include hi-end properties like
Empress City, Anandam, Radisson Blu etc. Insiders reveal that the officials concerned are fixing property tax on these properties as per the 'weightage' they receive from these property owners.