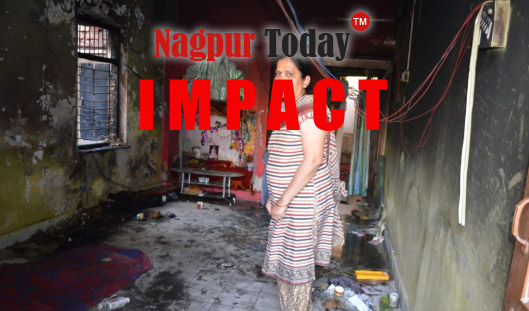 Nagpur News: In a suspicious fire incident two days ago, booty worth Rs 2.50 lakh was turned to ashes in Ambazari Police station area. Nagpur Today raised a question in its report on Saturday (Link –
http://nagpurtoday.in/fire-horror-house-in-nagpur-ablaze-for-third-time-in-5-years-sabotage-or-just-co-incident/) on this 'natural fire' and suspected that the house of Rajendra Ramadhar Dubey was intentionally set to fire.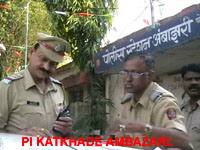 Taking clue from this information of Nagpur Today, Ambazari Police started investigation of the case. On Monday, Ambazari Police team under the leadership of PI Katkhade finally got a breakthrough in the case and arrested neighbor of Rajendra Dubey in this regard.
Rajendra Dubey had verbal fight with his neighbor Ravindra Yadav (36), who is a cowman, over keeping of his animals. Rajendra informed the police that the window from where the fire erupted had no wiring nearby or any flammable substance. So, possibilities of 'natural fire' were minimal.
Rajendra again had a fight with Ravindra a few days ago over his animals. The incident reached police station. Police called Ravindra to police station and the matter was solved between the two. But, Ravindra was disturbed with the whole incident and was looking for a chance to take his revenge from Rajendra. On Saturday, he got his chance when Rajendra had gone out with his family. Ravindra threw a flammable substance through the open window of Rajendra's house. The fire soon picked up and TV, sofa set, bed, Tea-Table, poojaghar, some documents and other materials were turned to ashes.
Police arrested Ravindra and produced him before the court. Ravindra was sent to police remand till March 13. Police had registered an offence under Sections 436 of the IPC and are further investigating the case.
It is to be mentioned that this was the third time in last five years when fire broke at Rajendra's house. Police are suspecting Ravindra's involvement in the fires that broke in Rajendra's house.