---
If it's Nagpur and if the buzz is about media, it has to be Nagpur Today!
---
This was proved when Nagpur Today picked up the award for Best Brand 2018 at a glittering function in Raddison Blu that was attended by the Corporate Who's who of Nagpur along with a lot of Educational institute stalwarts.
The award was accepted by Sunita Mudaliar, Executive Editor NT at the hands of Ashutosh Tripathi Vice President of Mahindra and Mahindra, Nagpur.
After receiving the award, Sunita recounted Nagpur Today's journey from its fledgling days almost 6 years ago.
"Beginning with daily hits of 50, we continued creating content till they went to 500, then 50,000 averaging between 2 to 3 lakhs daily now. Sometime, even we are taken by by the response we receive when on a special day like NMC election results our hits went to a staggering 46 lakhs in 12 hours!" She recounted to an appreciative audience.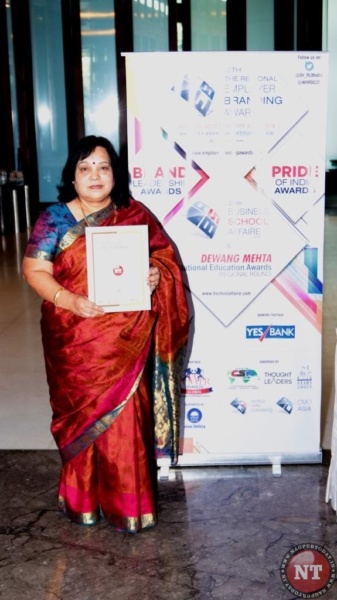 Some of the others who got Best Employer, CSR and best brand awards were MOIL, Mahindra and Mahindra, Plasto, BDA Pharma, Baidyanath Ayurvedic, Care Hospital etc.
The awardees were selected by Dr. R.L. Bhatia, Founder World CSR Day & World Sustainability. Partnering with them were Yes Bank, ABP News, Indira Institutes and World Federation of Marketing.