CM sanctions land for defense goods making project in MIHAN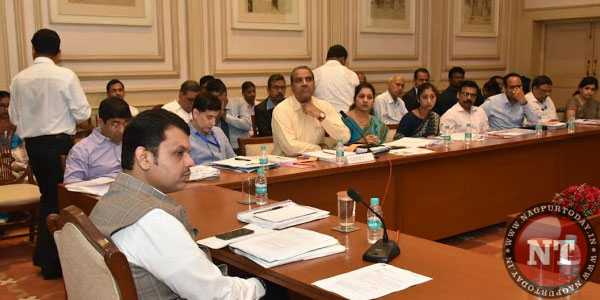 MUMBAI: Chief Minister Devendra Phadnavis on Friday decided to allot 20 acres of land at MIHAN in Nagpur for a project proposed for manufacturing of defense goods. This manufacturing cluster is expected to provide jobs to 50,000 people.
The Chief Minister took the decision while chairing a meeting of the board of directors of Maharashtra Airport Development Company (MADC) at Sahyadri Guest House. The meeting reviewed the progress of ongoing works at different airports in the State.
The meeting passed a proposal to allot 20 acres of land to Vidarbha Defense Industrial Hub Company for manufacturing of defense goods.
The CM reviewed the progress of airport works going on at Purandar, Belora (Amravati), Chandrapur, Solapur, Seoni (Akola) and Gondur (Dhule). He directed to start night landing facility at Shirdi airport at the earliest. The meeting was informed that the aiports at Nanded, Nashik, Jalgaon and Kolhapur were getting good response. After the inauguration of international airport at Shirdi, around 50,000 passengers were transported to and from the place through 2000 flights, the meeting was informed.
Those present in the meeting were CM's Upper Chief Secretary Pravin Pardeshi, Upper Chief Secretary (Finance) U P S Madan, Upper Chief Secretary (Industries) Satish Gawai, CM's Chief Secretary Bhushan Gagrani, Chief Secretary (Town Planning) Nitin Karir, MADC's Managing Director Suresh Kakani and other officers.