'Innovation Parv,' organised jointly by Mayor Innovation Council and NMC, inaugurated
Nagpur: Guardian Minister Chandrashekhar Bawankule on Friday inaugurated 'Innovation Parv,' conceptualised by Mayor Nanda Jichkar and organised jointly by Mayor Innovation Council and Nagpur Municipal Corporation in collaboration with its knowledge partners, Centre for Creativity & Innovation and Indian Council for Technical Research. Various government departments are also associated with this programme. This is the first time when Nagpur Municipal Corporation is organizing such program to channelize youth energy to sustainable development of city.
The inaugural function of the two-day event was held at Mankapur Indoor Stadium in city. Other dignitaries present on the occasion included Mayor Jichkar, who presided over the programme, Minister of State for Public Works, Forest and Tribal Development Dr Parinay Fuke, OBC Development Corporation Vice Chairman Avinash Thakre, MLAs Sudhakar Deshmukh, Sudhakar Kohale, MLC Girish Vyas, Deputy Mayor Deepraj Pardikar, Standing Committee Chairman Pradeep Pohane, Opposition Leader Tanaji Vanve, Health Committee Chairman Vicky Kukreja, Additional Municipal Commissioner Ram Joshi, Nodal Officer of Innovation Parv and Additional Commissioner Aziz Sheikh, Maha Metro's Managing Director Brujesh Dixit, Nagpur Smart and Sustainable City Development Corporation's CEO Dr Ramnath Sonavane, Convener of Mayor Innovation Council Dr Prashant Kadu, Chief Convener of Innovation Parv Ketan Mohitkar, and several corporators and officials.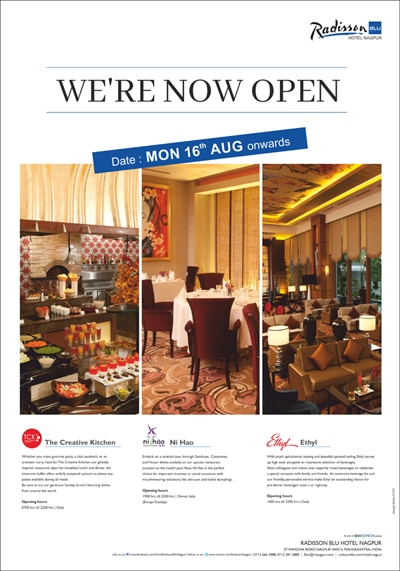 Over 15,000 youngsters participated in the event with their innovative researches and ideas.
Bawankule, speking on the occasion, said, "Every scheme and project implemented by the State Government is part of an innovation. The excellent concepts received through the 'Innovation Parv' would be utilised for development of Nagpur city in a smart way. The innovative researches done by the young researchers would be utilised for making Nagpur a world standard city," he stated.
'Innovation Parv' a glorious chapter: Dr Parinay Fuke:
Speaking on the occasion, Minister of State for Public Works, Forest and Tribal Development Dr Parinay Fuke said, "Sant Dnyneshwar scripted 'Dnyneshwari' in his childhood itself. Young Shivaji conquered Torna Fort at the of age 16 and laid the foundation of Swarajya. You are young and the research you do will give you an opportunity to scale at global level. The examples of Yashraj Bharadwaj, who made 117 patents in his name at the age of 20 and Sahil Barva who is President of a delivery company area success story at young age. The Facebook creator, Uber Director created a business empire with their innovative concepts. The organisation of Innovation Parv is a glorious chapter in the annals of city and the youngsters should take advantage of this platform," Fuke exhorted the youths who attended the event.
"After the notable success of 'Mayor Innovation Award', the 'Innovation Parva' is being held in the month of August is the foundation of sustainable development. With this initiative, the new innovative ideas related to specific Government departments will be sent to those departments. The departments will be required to implement those ideas,"said Mayor Nanda Jichkar.
'Innovation Parv' to be a global event: Mayor:
Mayor Nanda Jichkar asserted that the success of 'Innovation Parv' could be gauged from the fact that thousands of young researchers registered for the event against the expectation of 500 new ideas. "Contribution of youths in nation building is immense. Humans have many innovative concepts. If the concepts are given a thought of utilising them in development works in professional manner, then India could be a model of assured development and industrial revolution. Nagpur Municipal Corporation has provided Nagpur youths an excellent platform in Mayor Innovation Award and Innovation Parv. Innovative concepts and ideas should be put forward in this platform. Proper guidance for utilisation of these innovative concepts is being provided in this event. This venture is now catching up with global platform. Wherever such events would be organised, name of Nagpur would be mentioned with glory," Jichkar asserted.
MLA Sudhakar Deshmukh and MLC Girish Vyas also spoke on the occasion and provided guidance to youths who attended the event in thousands.
Nagpur Metro an innovative model: Dr Dixit
Maha Metro's Managing Director Dr Brujesh Dixit said that Nagpur Metro has always given priority to innovation and excellence. The innovative work of Nagpur Metro is emerging as an ideal not only for India but the world as well. The financing countries France and Germany too appreciating the Nagpur Metro as an innovative model. A metro coach manufacturing factory is also coming to Nagpur, he said.
On day one of 'Innovation Parv,' Hackathon 2.0 was organized in which different problems related to city development have been dealt with. The ideas submitted at Hackathon will be studied further by the judges. Once the idea is selected it will go for phase 2 where work will be started and the best idea will be awarded on March 2, 2020.
On the second day Nagpur Startup Fest will be organized giving a detail information on how to start the business will be discussed on the day under the presence of entrepreneurs, businessmen, Government agencies. Accelerate Zone which will give a brief idea on project funding is also organized for the people.
The Startup event will be inaugurated by Chief Minister Devendra Fadnavis.