Commanders conference at headquaters maintenance command vayusena nagar
Commanders' Conference 2019 is underway at Headquarters Maintenance Command, Vayu Sena Nagar, Nagpur on 23 & 24 Aug 19. The Conference was inaugurated by Air Chief Marshal BS Dhanoa Param Vishist Seva Medal Ati Vishist Seva Medal Yudh Seva Medal Vayu Sena Medal Aide-de-Camp, Chief of the Air Staff. The Chief accompanied by Mrs Kamalpreet Dhanoa, President, Air Force Wives Welfare Association (Central) arrived at Headquarters Maintenance Command in the morning hours. They were received by Air Marshal RKS Shera Ati Vishisht Seva Medal Vishisht Seva Medal and Mrs Jaspreet Shera, President, Air Force Wives Welfare Association (Regional). Chief of the Air Staff was presented an impressive Ceremonial Guard of Honour on his arrival.
The Air Chief in his inaugural address to the Commanders of various Depots/Units under Maintenance Command, placed on record the significant role played by Maintenance Command in meticulous management of the vast and varied inventory of the Indian Air Force.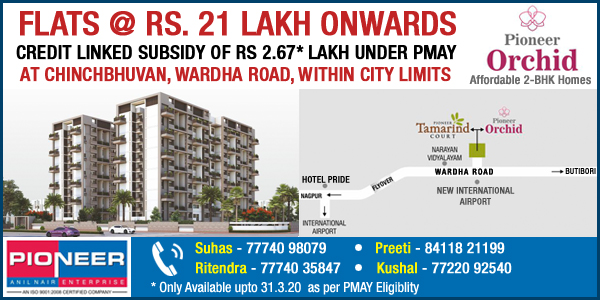 He conveyed his appreciation for the new initiatives of Maintenance Command to keep pace with the rapidly changing technological scenario and induction of new aircraft / systems in the inventory of Air Force. He reviewed the progress of various ongoing projects and expressed his happiness over excellence achieved by Maintenance Command in all spheres. Chief of the Air Staff underscored the important role of Air Power in conflict situation and highlighted recent events. He spoke of the vital role played by the engineers in keeping the IAF combat ready and emphasised the importance of team work in achieving the Air Force goals.
The Air Chief lauded the efforts of Headquarters Maintenance Command for supporting Operational Commands in maintaining high state of operational readiness of the Air Force at all times. He applauded the air warriors for their professionalism and exhorted them to keep upgrading their skills in the fast changing technological environment. Chief of the Air Staff presented trophies for excellence in various fields to the Commanders of various depots under Maintenance Command.
 
Mrs. Kamalpreet Dhanoa, President, Air Force Wives Welfare Association (Central) reviewed the progress of welfare schemes and ventures for the families of air warriors being run under the aegis of Air Force Wives Welfare Association. She addressed a meeting of Sanginis and urged them to keep learning new skills in the rapidly changing environment. She appreciated the steps taken by the Association at Regional and Local levels for the welfare of families of air warriors and called upon members to continue to strive for excellence with their untiring efforts.