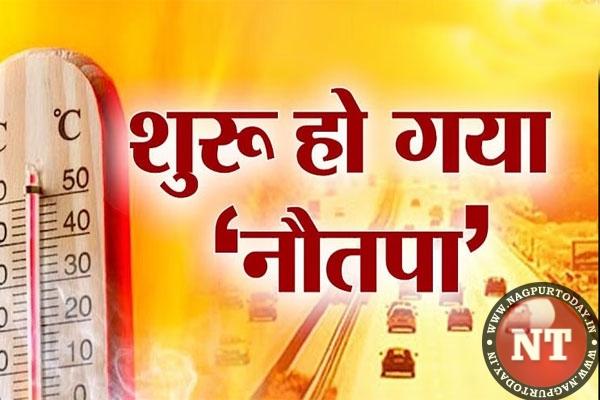 Nagpur: The Second Capital of the State has experienced a week of intense heat, causing discomfort and difficulties for the local population. In addition to the scorching temperatures, a period known as Navtapa has commenced, exacerbating the torrid summer conditions. Renowned international astrologer, Dr. Anil Vaidya, has expressed concerns about the impact of Navtapa on the citizens of Nagpur.
Dr. Vaidya highlighted that the Sun is expected to enter the Rohini Nakshatra on the upcoming Thursday at 8.56 pm, marking the beginning of Navtapa. Navtapa refers to a nine-night period during which the Sun is closest to the Earth. This phenomenon leads to a rise in temperatures not only in India but also in other countries. This year, India has already experienced cyclones in various regions, along with frequent rainfall. Recently, the cyclone in the Arabian Sea resulted in a surge in humidity levels in Nagpur.
According to Dr. Vaidya's predictions, Nagpur is likely to witness temperatures soaring up to 46 degrees Celsius during Navtapa. The duration of the day will exceed 13 hours, intensifying the amount of heat experienced by the residents. However, relief is in sight, as Dr. Vaidya mentions that on June 2, the Sun will transition into Taurus, marking the end of Nautapa and the onset of the monsoon season.
As Nagpur braves the intense heat and Navtapa, it is essential for individuals to take necessary precautions to safeguard their well-being. Staying hydrated, avoiding direct exposure to the sun during peak hours, and wearing appropriate clothing are some measures that can help mitigate the effects of the scorching weather conditions. It is advisable to follow local weather updates and heed any official warnings or advisories during this period.