Nagpur: The Second Capital City of Nagpur is set to see a major infrastructure push in the Bharatmala Project that was cleared by the Union Cabinet on October 25. The project is the second largest highways construction project in the country since NHDP, under which approximately 83,000 km of roads would be developed and expanded at an investment of Rs 6.9 lakh crore. Bharatmala Project will look to improve connectivity particularly on economic corridors, border areas and far flung areas with an aim of quicker movement of cargo and boosting exports.
The project is expected to create nearly 100 million man days of jobs during the road construction and subsequently 22 million jobs as a result of the increased economic activity across the country. The construction will be billed via several routes including debt funds, budgetary allocation, private investment, toll operator transfer model etc.
Bharatmala includes economic corridors of around 9,000 km, inter-corridor and feeder routes of around 6,000 km, 5,000 km roads under the National Corridors Efficiency Program, border and international connectivity roads of around 2,000 km, coastal and port connectivity roads of around 2,000 km, expressways of around 800 km and 10,000 km of NHDP roads. The total length in phase 1 comes to around 34,800 km.
Nagpur gains: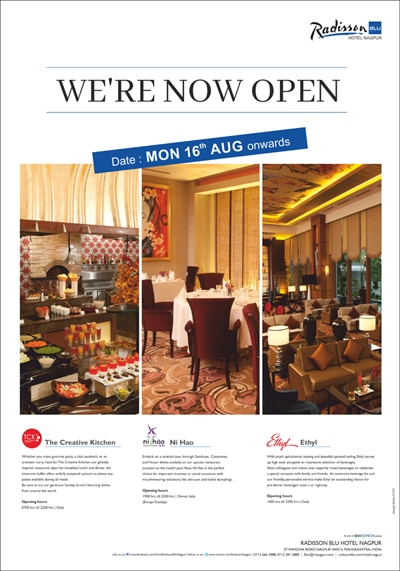 Nagpur-Solapur (563 km) Economic Corridor: Solapur-Latur- Nanded-Yavatmal-Wardha-Nagpur.
Nagpur-Surat (593 km) Economic Corridor: Surat-Bardoli-Dhule-Jalgaon-Khamgaon-Akola-Amravati-Nagpur.
Nagpur-Indore (464 km) Economic Corridor: Indore-Harda-Betul-Nagpur.
Nagpur-Narsinghpur Inter Corridor.
A new Ring Road in Nagpur.
Logistics Park in Nagpur.
Nagpur-Chandrapur Feeder Road.
Mumbai-Kolkata (1854 km) Economic Corridor: Mumbai-Thane-Nashik-Aurangabad-Jalna-Karanja-Amravati-Nagpur-Raipur-Sambalpur-Kharagpur-Kolkata.
The main agencies tasked with the construction are the National Highways Authority of India, National Highway and Industrial Development Corporation and state public works departments.
In addition, Bharatmala Phase-I, which will be implemented from 2017-18 to 2021-22, also includes 10,000 km of balance road works under the National Highway Development Programme, taking the total length of roads to 34,800 km at an estimated cost of Rs 5,35,000 crore.
Around 5,000 km of national corridor will be taken up in Phase-I at an estimated cost of Rs 100,000 crore, said Nitin Gadkari, Union Minster for Road Transport and Highways, adding that around 26,200 km of economic corridors, 8,000 km of inter-corridors and around 7,500 km of feeder corridors have been identified under Bharatmala.
"Bharatmala will give the country 50 national corridors, compared with six at present. Seventy to 80 per cent of freight will move along the national highways against 40 per cent at present. The programme will help connect 550 districts through national highways, compared with around 300 districts at present," Gadkari said.