Nagpur: French aircraft maker Dassault Aviation and Reliance Aerospace Ltd will tomorrow lay the foundation stone of an aerospace park which will manufacture aircraft components for the Indian as well as the global market.
It is estimated to cost about Rs 6,500 crore.
French Defence Minister Florence Parly, top officials of Dassualt Aviation and Chairman of Reliance Group Anil Ambani are scheduled to attend the foundation-stone laying ceremony of Dhirubhai Ambani Aerospace Park (DAAP) at the Multimodal International Hub Airport at Nagpur (MIHAN) SEZ here.
"The joint venture will create state-of-the-art integrated ecostructure to execute the Rs 30,000 crore offset programme linked to the sale of 36 Rafale fighter jets by Dassualt Aviation to India," a company release said.
Spread over 289 acres, DAAP is being touted as the largest greenfield aerospace project in India and will have assembly lines and manufacturing facilities for fixed wing aircraft, and produce aircraft components for global markets.
Union minister Nitin Gadkari, Maharashtra Chief Minister Devendra Fadnavis, Chairman of Dassault Reliance Aerospace Limited (DRAL) and Chairman and CEO of Dassault Aviation Eric Trappier, will also be present on the occasion tomorrow.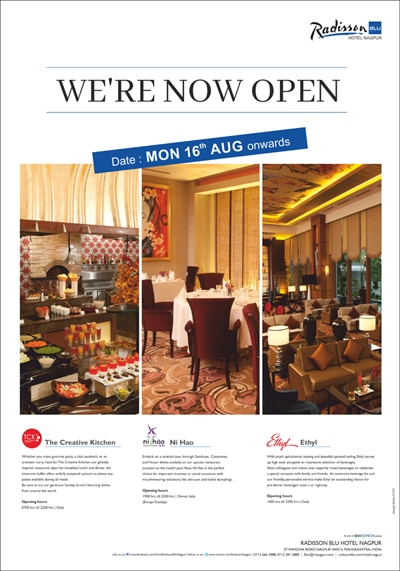 The Dassault–Reliance partnership will bring in not only a high level transfer of technology, but also help develop the eco-system of the domestic aerospace sector and feed into the global supply chain, an official said.
Many Indian MSMEs are also expected to set up facilities at DAAP. The Dassault–Reliance JV has already shortlisted large number of vendors, mostly small-and medium-size enterprises, to be part of the supply chain at DAAP.
Company sources said the production will start in the first quarter of 2018 at DAAP, being set up with an investment of Rs 6,500 crore.
"Reliance Infra-promoted Reliance Aerostructure Ltd (RAL) will have 51 per cent shareholding in the JV while Dassault Aviation (DA) will hold 49 per cent," said a source.
The first batch of managers for DRAL started their training in France in May this year and will be back in December.
"Once fully operational, DRAL will generate more than 700 direct jobs, 5,000 high skilled jobs at DAAP and more than 15,000 secondary jobs," they said.