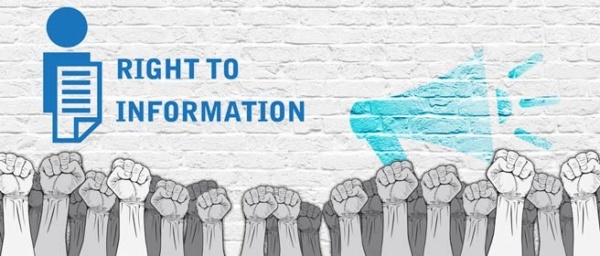 Nagpur: Right to Information (RTI) activists Shekhar Kolte has lodged an online complaint demanding disciplinary action against RTI officers Giriguse and Revatkar posted at the office of education department at Parseoni. Kolte has forwarded the complaint also to the Governor and the Chief Minister.
As per information, Shekhar Kolte had sought two information from panchayat samiti's education department office and he was supposed to get its reply within 48 hours under Section 7 of the RTI Act. However RTI officer Giriguse didn't provide any information to Kolte. When Kolte enquired over phone, Giriguje asked him to come to office to take the reply.
On this, the applicant went to Khaparkheda despite heavy rains. But Giriguje made him sit in the office for an hour and then informed that the information was not ready. Kolte lodged a written complaint against Giriguje at the same office for the physical and mental stress he suffered.
When Kolte again went to the office, he was told that the RTI officer had changed. When the applicant approached new RTI officer Revatkar, he was told that reply on only one of his two applications was ready. He was asked to pay State Bank challan for 10-page reply.
When the applicant offered to pay the challan at the office itself, he was told that there was no receipt in the office. Later, when Kolte approached the education officer, he was provided the reply on his application without any charges.
Kolte alleged that Giriguje didn't do anything for five days to file reply on his application. The incident clearly indicated that there is no trained RTI officer at panchayat samite office. Moreover, nobody in the office wants to handle the RTI section.
RTI activist Shekhar Kolte has therefore sent online complaint to the Governor, the Chief Minister, Rural Development Minister, Guardian Minister and the District Collector seeking disciplinary action against the two erring officers.