Nagpur.
Nagpur Round Table 83 is organizing a Standup Comedy show on June 26, 2015 titled "COMEDY FOR A CAUSE". The aim of organizing this show is to raise funds for building a school for the under privileged children.
While addressing a press meet, Chairman of Nagpur Round Table 83 Tabler Anurag Pashine, said that they are organizing this show for the very first time and have invited two super-stars Stand up Comedians namely Daniel Fernandes and Zakhir Khan. Both these stars have been performing at the famous Canvas Laugh Club, Comedy Store at Mumbai. They have been performing for several years in India and abroad.
The show "COMEDY FOR A CAUSE" will be held on June 26, 2015 at Hotel Centre Point, Pallacio Hall between 8:00 pm to 9:30 pm. The organizers claimed that they have received great response from the society for this event.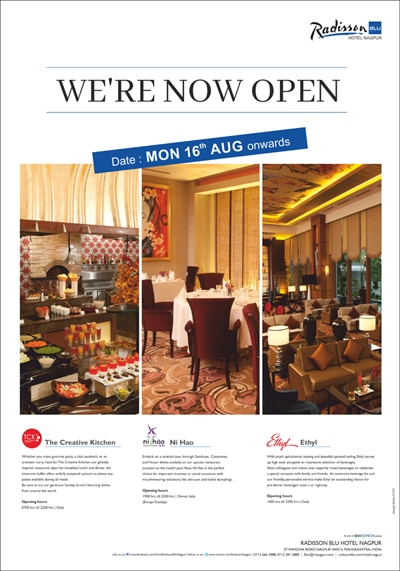 School Inauguration
Nagpur Round Table 83, Extension of Round Table India which has been engaged passionately in providing education to the under privileged children will be inaugurating the new wing built at Uday Shikshan Sanstha's, Jeevan Shikshan Vidayalaya at Untakhana on June 26, 2015 at 12:00 pm. The School shall be inaugurated by the Chairman of Area 3 Tabler Piyush Daga.
The school provides free education to 600 students in 3 mediums (Marathi, Hindi and English) to the students. The new wing is constructed to provide better education to more students and is being built by support from Procter and Gamble (P&G) Shiksha, New Business School, Amsterdam and Round Table India Foundation, under Round Table India's Freedom through Education program.
While elaborating about the two Stand-Up Comedians, Chairman of Nagpur Round Table 83 Tabler Anurag Pashine said about Zakhir Khan that this 'Confused Desi'serves up his take on modern India with a hard to resist rustic humor that'll have you nodding your heads and clapping as you relate to everything he says. Watching Zakir perform is pretty much like sitting in the comfort of your own living room with your friends and you have this one extremely funny guy who's pulling out hilarious stories one by one. In me my dad and his girlfriends Zakir talks about his relationship with his Mom, Dad, his dynamics with the world during his childhood, teenage and adulthood –and one can relate to it easily because at some point in life it has happened with you too! Some characters that he brings out in his anecdotes seem to have been pulled out from your own life. 
Tabler Anurag Pashine claimed that Daniel Fernandes is a Stand-up Comedian, musician, anchor and producer and is a regular at Comedy Clubs like the 'Canvas Laugh Club', 'The Comedy Store'and corporate events across India and abroad. He began his comedy career in Mumbai in 2011 after attending a Metallica concert convinced him that the stage is where he belongs. He has also performed overseas in Amsterdam, Utrecht, Antwerp, Munich and Singapore. His material is a unique blend of everyday life, relationships, current affairs, with a dash of crowd work thrown in with good effect. When he isn't on stage, Daniel heads production and programming at Weirdass Comedy, India's premier comedy consultancy and creators of India's largest comedy festival, The Weirdass Pajama!
Round Table India
Round Table is an organization of non-political & non-sectarian young men between the age group of 18 and 40. The aim of the young men is to promote service, fellowship and goodwill in National & International affairs. Round Table today has approx. 43000 members across 52 countries representing every corner of the world.
At Round Table India, we firmly believe that illiteracy is the bane of our country & in the last fourteen years we have started "Freedom Through Education "our long term project of building schools across the country, to help children have access to education in a healthy & proper environment, so far we have raised funds to the tune of Rs.110 crores, built 5039 classrooms in 1797 schools at an outlay of Rs.149.19 crore benefiting 5.54 million children. The members of Nagpur Round Table 83 too are passionate in ensuring that the future generations (especially from the poor and needy) get a good school building. They have so far achieved this by making many class-rooms, school buildings where required. The members identify the schools that really require additional class-rooms and where required an entire school building. They raise funds through various activities and then get the construction done in phases.
Here in your city of Nagpur, Nagpur Round Table 83 (NRT 83) is one of tables working towards the long term national project "Freedom Through Education" by building schools, providing infrastructure, educational accessories and Health care etc. We believe that true freedom for an individual comes only through education.
The Nagpur Round Table 83 organizes various events and undertakes various activities that can generate funds for achieving their aims and goals. The members gather and organize some event so that they can raise funds through contributions and tie ups etc. The members display a passion for building classrooms and do not compromise on quality of the work. 
Tabler Rahul Agrawala, Coordinator of Programme Tabler Sharad Agrawal, Chairman of Nagpur Round Table 83 Tabler Anurag Pashine, Regional Head of Nagpur Round Table 83 Tabler Piyush Daga and Secretary of Nagpur Round Table 83 Tabler Ramesh Pandhi were present for the press meet.