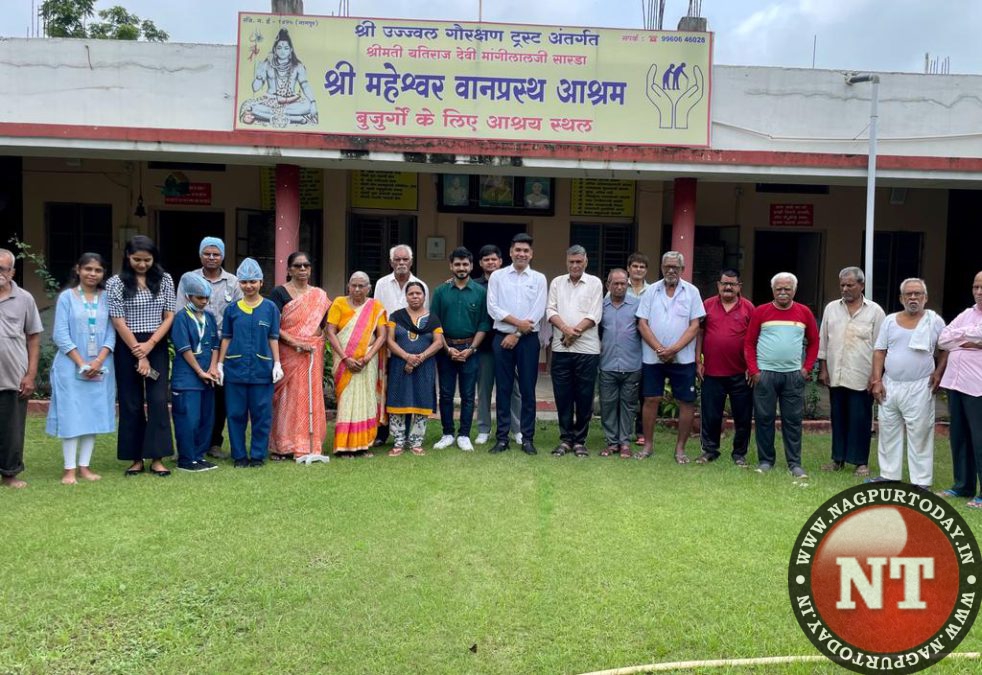 Nagpur: The Nagpur Round Table 83, in collaboration with its associate partner for community service, Arihant Multispeciality Hospital, organized a highly successful health check-up camp on Friday, September 8, at the Shri Maheshwar Vaanprastha Aashram, an old age home in Nagpur. This community service initiative aimed to provide essential healthcare services to the elderly residents and caregivers.
A total of 28 residents and 7 caregivers had the opportunity to benefit from a wide range of health assessments, which included weight measurement, blood pressure checks, sugar level monitoring, eye examinations, general physician consultations, and access to ECG facilities. The camp was marked by the active participation of the team from Arihant Multispeciality Hospital, who provided their expertise and resources to ensure the success of the event.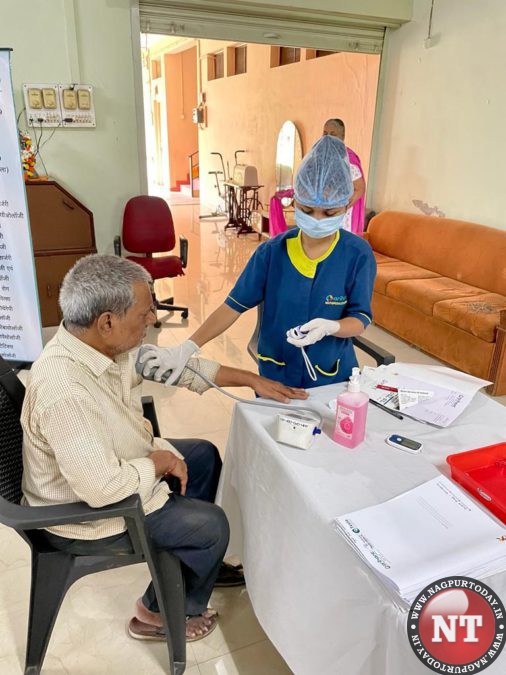 What's particularly heartwarming is that the residents have expressed their interest in receiving recommended treatments based on the doctors' evaluations, underscoring the importance of such initiatives in improving their well-being.
Present at the event were prominent members of Nagpur Round Table 83, including Chairman Rahul Gugaliya, Secretary Shri Vedant Agrawal, and Treasurer Shivagya Arora. Their dedication and active involvement in this initiative were pivotal to its success.
Nagpur Round Table 83 remains committed to making a positive impact on the community and will continue to undertake such initiatives in the future.
Round Table India, is an organisation of young men bringing in change and excellence, by working towards state-of-the-art infrastructure for the education of underprivileged children and is into multiple community service activities. Till date, 7890 classrooms have been built across India in 3347 projects, impacting 8.67 million children under the long-term project "Freedom through Education".
Being a Zero Overhead Organisation, every rupee raised by the organisation goes purely into charitable projects and this year as well Nagpur Round Table 83 will continue its work on such projects, especially towards the Phase 2 of Classrooms Construction at the Zilla Parishad School, under the Sukali (Gupchup) Gram Panchayat (Hingna-Nagpur).