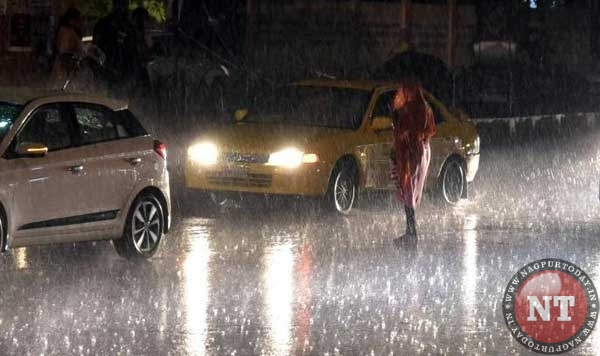 Nagpur: Even as the Nagpur Met office have forecast slowdown in rains for atleast a week, the downpour in Central India including Nagpur is far satisfactory this year. In Vidarbha region, Nagpur has received the highest surplus rainfall at 62%.
Rainfall recorded in Nagpur was 44.8 millimetres. Among the dams in the city, Kamptee Khairi had the highest water storage at 64.17 %. Apart from this, Totaldoh's storage was 19.53 % while that of Khindsi was 33.61%. Region's lowest rainfall was recorded in Akola at 13.6 millimetres.
Over all Vidarbha has recorded 30% more rains than normal.
However few areas like Buldhana and Amravati are yet to reach even the normal mark, but rest of the districts saw rains above normal so far.
The data of Indian Meteorological Department (IMD) shows that Central India has received 18% more rainfall than the normal. Overall, Maharashtra received 32% excess rains than normal.
Dry spell for Buldhana
As per the district rainfall departure data, Buldhana has received 14% less rain than normal. The data of state water resources department shows that district's Khadakpurna dam is completely dry as on today. Buldhana's other two dams Nalganga and Pentakali have a storage percentage of 10.54% and 4.55%, respectively.