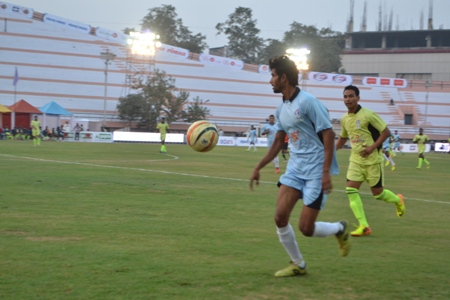 Nagpur Today: After playing a thrilling 3-3 draw against Ashwamedh Royals in an inaugural tie, Tajshree Indians recorded 2-1 victory over Vatsalya Riders and earned full three points in the fourth edition of Lokmat's Nagpur Premier League (NPL) Football Tournament at Yashwant Stadium on Tuesday.
Tajshree Indians had maximum ball possession in thefirst half. The victory margin would have more had they not missed couple of good opportunities. The first major attempt for Tajshree came in the 11th minute but their foreign recruit Alhasan Bala's kick sailed above the cross bar. In the 25th minute Vatsalya's main striker Arvin George who missed the first tie against Yamsanwar Champions had an opportunity to score but he failed to give the direction to the ball. Finally in the 31st minute,ee Shahbaz Pathan's left footer just missed the target. But in the very next moment he made amends. He fetched an excellent pass to Naveed Akhter who brilliantly converted it to open the account.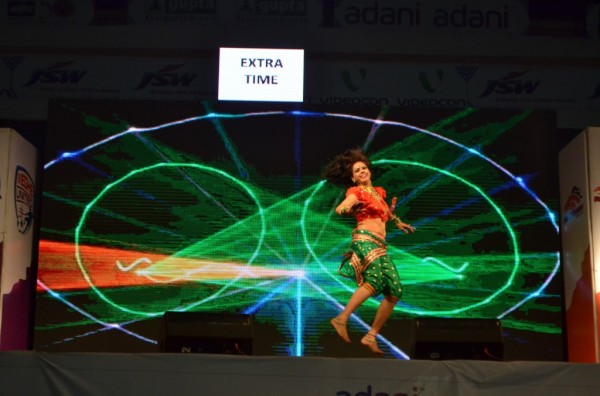 Tajshree also missed the services of their forward Amol Yadav who was replaced by Sadique Ather in the first half. Thus Tajshree were leading by a solitary goal. In the second half, Tajshree should blame themselves to missing good opportunities. Their senior player Mohammad Rizwan didn't play upto his reputation. In the, 54th minute Tajshree professional player Hope's powerful leftfooter just missed the target. Again Hope was unlucky for missing the target on Pathan'spass.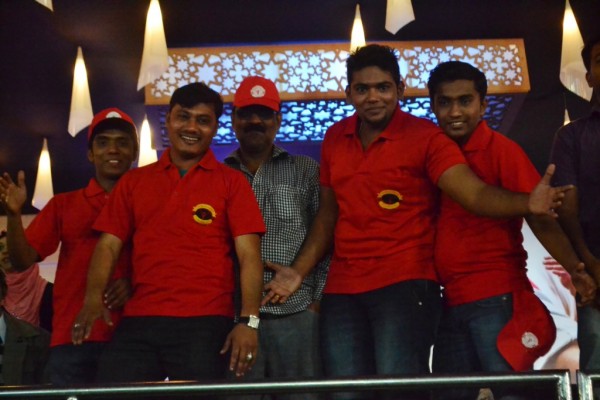 The spectators witnessed aggressive play from both the teams in the last ten minutes. In the 80th minute, Vatsalya striker Mehul Rana equalized the score 1-1 and created the hopes for Vatsalya . However his joy was short-lived as in the 85th min substitute Kingsleay struck and gave 2-1 lead to Tajshree which they managed to maintain till the end. During the proceedings match referee cautioned Sadique Ather of Tajshree and Sukomal of Vatsalya. Shahbaz Pathan was declared man-of-the-match.