There was a father emotionally overwhelmed and positively charged on reuniting with his son; a mother with tearful eyes thanking god that his son reached safely; then, there were host of family members extremely cheered upon receiving their piece of heart. Again, there were wives who finally found solace and contented to see their husbands back from the dreadful den of watery havoc. These were the scenes Nagpur witnessed on Sunday in the aftermath of Uttarakhand's Himalayan Tsunami as some pilgrims touched the home land.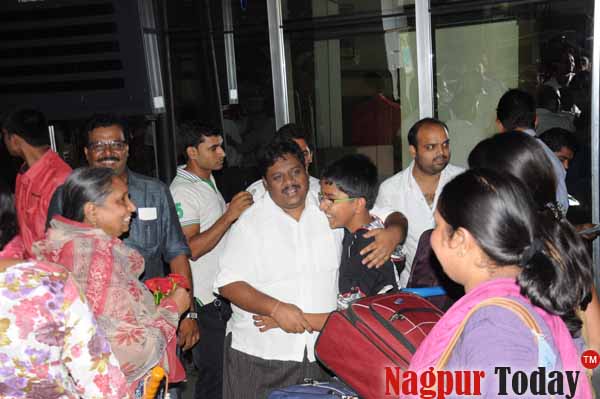 Nagpur News: After struggling for more than a week in the shattered ruins of flood ridden Kedarnath and connecting areas that reflects the trail of destruction unleashed by cloud burst and torrential rains, large number of pilgrims from Nagpur reached home to safety, heaving a sigh of relief amid heavy bouts of emotions. Quite an excitement mixed with tears and joy followed at Nagpur airport and railway station on Sunday as the curious relatives of more than 100 pilgrims saw their dear ones disembarking the trains and flights coming from the state of Uttarakhand which is worst hit by the Himalayan Tsunami.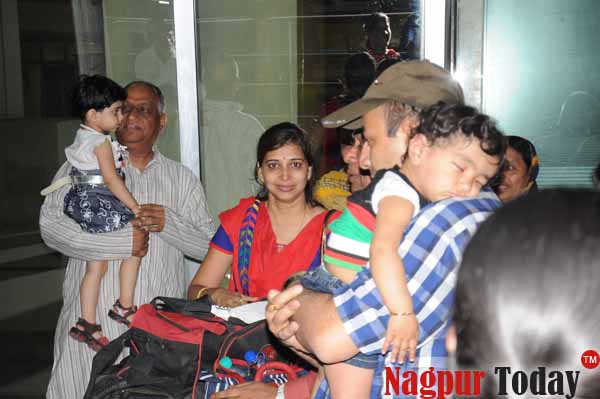 Amid the touching scenes of emotional reunions and sound of happiness, the passengers revealed their tale of fury in the catastrophe hit Chaar Dhaam – Kedarnath, Badrinath, Gangotri and Yamunotri.  The horrifying experience and the agony of seemingly unending wait still remained live into the minds of most of the pilgrims who saw the gory dance of death before their eyes.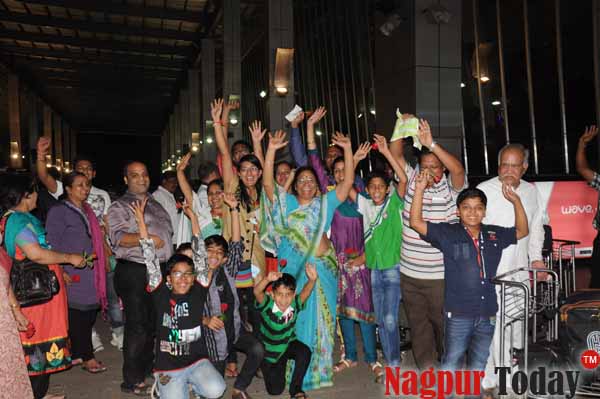 A pilgrim Kishore Singh Bais literally broke into tears as he met his mother and children whom he left back in Nagpur before heading towards holy voyage along with his wife. With the fright of floods all over his face, he said with sunken eyes, "Death was so near to us… alas we are here."
Anil Singh Tomar revealed what he would find hard to erase ever from the inner space of his mind. He said, "Dead bodies were flowing amidst gushing waters of Alaknanda and Bhagirathi rivers. Saving lives was on the priority list of army. Large numbers of dead bodies were being thrown ruthlessly into the violent river currents."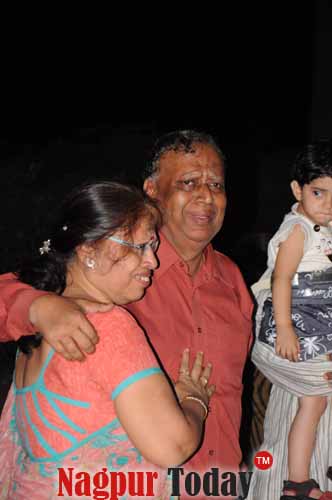 While most of them still found it hard to believe that they were really back from the jaws of death, few others were strongly averse to the ways the Uttarakhand government officials handled the disaster. "There was loot everywhere. Food items were being sold at sky rocketing prices. A packaged bottle of water cost Rs 100," lamented a pilgrim Manisha Gupta who was part of the group of 40 people who returned by AP Express Sunday.
While on one hand the fastest and effective rescue works by Indian Army and ITBP are being praised by a section of media, some travelers were wary of their efficiency on the other. Yuvraj Yadav along with his fellow passengers disapproved of all that was shown in media. "All the images on TV presented a false picture. The army dropped 15 bags of food for about 500 people, that too only once in four days that I was in Gaurikund area. We spent two days practically without food at an army base," he revealed.
Another traveler Laxminarayan Kawale who accompanied 30 pilgrims from Kamptee, Hingna and other towns indicated the harsh behavior of local people there. "The driver we persuaded to bring us back to Rishikesh from Gaurikund was demanding Rs 50,000. Thankfully, some charitable organizations intervened," he said.
Around 50 pilgrims from Nagpur and nearby towns were still untraceable till Sunday evening. All of them were in Kedarnath-Gaurikund area when the floods struck. The Nagpur divisional commissionerate has appealed to the relatives of missing persons from Wardha, Bhandara, Gondia, Nagpur, Chandrapur and Gadchiroli districts to send pictures, cell numbers, e-mail and related information to revenue department officials so that the district administration will be able to launch a search for them.