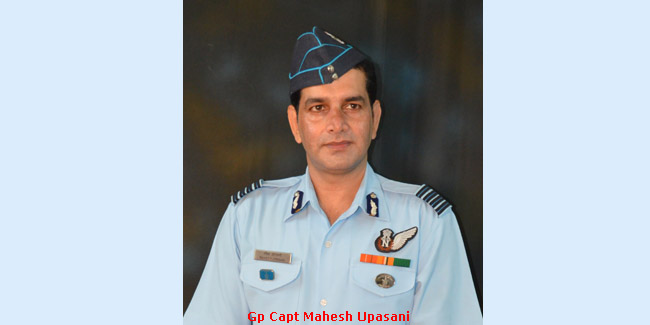 Nagpur News: Gp Capt Upasani belongs to Nagpur and has done his schooling from Bishop Cotton School, Graduation in Science from Institute of Science & LLB from Dr. Ambedkar College of Law, Nagpur. He has also completed his diploma in Mass Communication from Chennai & MBA from Hyderabad. He has also done the Strategic Communications Course from National Defence University at Washington DC.
Commissioned in the year 1992 in Flying Navigation Branch of IAF, he has over 2500 hours of flying experience. Gp Capt Upasani is a qualified Navigation Instructor and prior to assuming the present charge, he has held important Instructional and Staff appointments including that of Spokesperson of IAF at New Delhi and subsequently as Spokesperson for Ministry of Defence at Kolkata and Nagpur. He has been the Media Officer for IAF contingents at various international exercises in United States & France.
Gp Capt Mahesh Upasani was himself a NCC Cadet with No. 4 Mah Bn and No. 2 Mah Air Squadron in Nagpur. As an NCC cadet he was All India Best Cadet at the Republic day camp New Delhi. He was awarded the coveted PM's Baton at hands of the then Prime Minister Shri Rajiv Gandhi at PM's Rally of 1989. He was the recipient of the Chief of Air Staff Scholarship for meritorious NCC Cadets and has attended International Air Cadet Exchange programme (Youth exchange) in United Kingdom.
Gp Capt Upasani has received commendations by the Chief & Vice Chief of Air Staff for his service so far. He continues to hold the additional charge of Public Relations Officer of MoD at Nagpur.