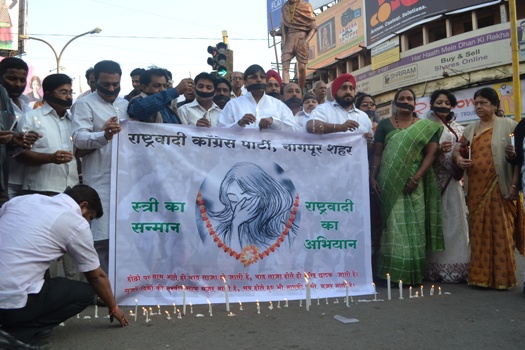 Nagpur News.
Various political parties and citizens in the city mourn the death of the Delhi gang rape victim on Saturday with heavy hearts. The citizens registered their anguish over the incident while the parties demanded to pass harsher punishment to the culprits to set an example before the larger section of the society.
Citizens from various areas in Nagpur gathered at Rashtrabhasha premises on Ambazari road and lighted the candles to pay tribute to the bereaved soul. They all pressed for the stricter laws to deal with the criminals committing such gruesome act and also demanded to enforce effective measures for the women's security.
Meanwhile, around 200 NCP workers under the leadership of party's Nagpur district president Ajay Patil gathered at Variety square and took out the candle march to protest against the incident. Patil informed that the party resorted to silent protest in order to press their demand for amendments in the law for meeting out harsh punishments to the culprits. All the workers later paid tribute to the gang rape victim who passed away on Saturday morning in Singapore while undergoing treatment.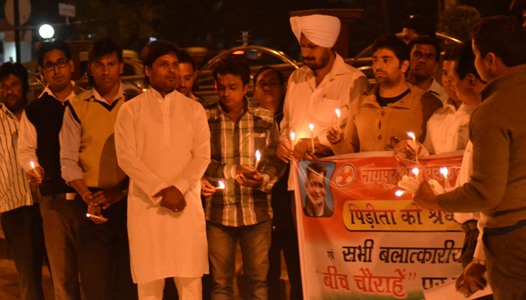 Similarly, Nagpur City Youth Congress members and office bearers undertook candle march at RBI square. However the police did not allow them to proceed ahead and blocked them at the place. City Youth Congress general secretary Dheeraj Pandey informed that around 40-50 party workers attended the protest. Accompanying him were other general secretaries of city youth congress Ashish Pandey and Kamal Haryani along with other office bearers under different assembly constituencies in the city.
Pandey informed that they are planning to take the delegation to Mumbai in order to seek extra measures for safety of women in Maharashtra while Central Government bring in provision for intense punishments for such rarest of the rare crimes.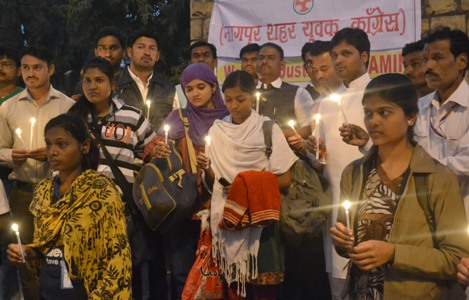 The party also demanded that all the six culprits be hanged in public so that other offenders may think ten times before committing such a heinous act.