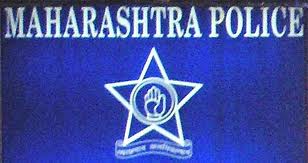 Nagpur News: In the wake of terror threats regarding attacks across sensitive places in the country during Diwali celebrations, Nagpur police has been kept on high alert. Security has been also beefed up in the city following the alert. The top officials have been asked to prepare well for averting any uninvited situation.
Sources informed that intelligence reports suspected the terror attacks during Diwali across various prominent cities of the country. The terrorists might have conspired for some major attack, the reports added.
In Maharashtra, Nagpur along with Mumbai, Pune and Thane have been marked as sensitive and more prone to such activities. Even as the law and order situation in Nagpur worsened over the past months, Director General of Police Sanjeev Dayal has ordered to cancel the leaves of all the officials and employees in the department till further notice. The order stood effective from Saturday night. Those who have moved on leave have also been called back on duty.
The cops have been directed to maintain extra vigil on the crowded places. Armed policemen have been deployed at these places.
There has been an increased monitoring of several important buildings in the city. Regular patroling has also been stepped up around these areas. Special patroling teams have been formed with the cluster of sleuths from Quick Response Team (QRT) and Anti-Terrorist Squad (ATS).
The cancellation of leaves has disappointed many policemen who had planned the celebration in advance.