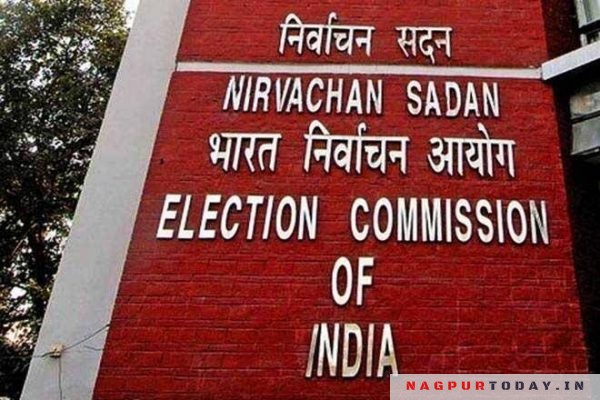 Nagpur: Seven candidates contesting the Graduates' Constituency elections (MLC poll) from Nagpur have withdrawn their nominations on the last day of withdrawal on Tuesday. Now, 24 candidates are in the ring for the December 1 poll.
Notably, two Sandip Joshis and two Abhijit Wanjaris had filed their nominations, of which one Sandip Ramesh Joshi contesting as an Independent candidate has withdrawn. Lok Bharati candidate Kishor Warambhe too has withdrawn his name. Shikshak Bharati had supported him. Apart from Warambhe, those who withdrew on Tuesday include Sandip Joshi (Independent), Dharmesh Fusate (Independent), Gokuldas Pande (Independent), Shivaji Sonsare (Independent), Sachidanand Fulekar (Independent), Ramrao Omkar Chavan (Independent).
Now, battlines have been drawn between BJP's Sandip Joshi and Adv Abhijit Wanjari of Congress supported by Mahavikas Aaghadi. Those remained in fray apart from Sandip Joshi of BJP and Adv Abhijit Wanjari of Congress, are Amit Meshram, Rajendra Bhutada, CA; Sunita Patil, Nilesh Karale, Sanjay Nasre, Rahul Wankhede, Avinash Tupkar, Atulkumar Khobragade, Vinod Raut, Prakash Ramteke, Virendrakumar Jaiswal, Sharad Jivtode, Prashant Dawale, Sangita Badhe, Rajendrakumar Chaudhari, Ramesh Fule, Adv Mohd Shakir, Dharmendra Mandlik, Nitin Ronghe, Prashant Dekate (BSP), Abhijit Ravindra Wanjari, and Ajay Sharadrao Taywade.