Nagpur: In a first ever accident relating Nagpur Metro rail works, an iron beam weighing about 2 tonne tilted on the project's iron barricade on CA road, throwing off some part of it on busy stretch, which injured three people of a family. The family resides in Hiwri Nagar and was heading from Ambedkar Square to Lakadganj Square on their two wheeler. The condition of one of the members is said to be critical as his head surgery had to be performed. Sources reported that Mahametro lacked safety measures on this particular stretch.
Police have registered an offence against four officials of a private company. Accepting negligence, the Mahametro has assured an inquiry and stringent action against responsible persons.
Ami Joshi (24) along with her one-and-a-half-year-old daughter Mira and mother-in-law Sadhana (50) were on their way to Gandhibagh on two-wheeler to attend a programme of their community— Lohana Mahajanwadi. Ami was driving while Sadhana was sitting behind with the kid. At around 12 noon, they crossed Ambedkar square on Central Avenue and were heading towards Lakadganj square. Suddenly, an iron beam, weighing around 2 tonne, tilted on iron barricade of Metro Rail works. Some part of iron beam and iron barricade fell on the two-wheeler. Ami sustained serious injuries while Sadhana and the kid escaped with minor injuries.
Former BJP corporator and relative of the three, Hitesh Joshi, informed that Ami was in critical condition and has undergone a head surgery. "This is sheer negligence of Mahametro. Sadhana has lodged a complaint with Lakadganj police station," he said.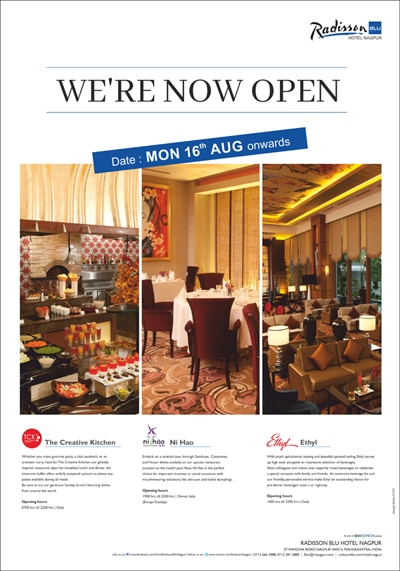 BJP corporator Narendra Borkar said Mahametro was not following any safety measures during works at Central Avenue. "Mahametro has blocked half part of CA. Trucks, heavy machines pass on the road. The works are carried out during day time and in wee hours. Mud is spilt over the road all the time. The road should be blocked when work is going on. No intimation about works is given to public representatives. We have no idea as to whom to report in case of such emergencies," he said.
A local resident Naresh Jumani said none from Mahametro or its contractor turned up after the incident. "We called Lakadganj police and blocked the road to prevent from more mishaps. Mahametro officials and staffers reached the site after over three hours," he said.
Mahametro's quick response team also reportedly reached after 3pm. Mahametro director (project) Mahesh Kumar and general manager (Administration) Anil Kokate took stock of the situation and opened the road for traffic at around 4pm.
Accepting negligence in safety, Kokate said inquiry will be done followed by which stern action against responsible persons will be taken. "ITD Cementation India Ltd is executing Reach-IV project from Prajapati Nagar to Sitabuldi. France-based general consultant AGIES is also responsible for safety. MD Brijesh Dixit directed stern action if is anyone found guilty in the case. Kumar and I have interacted with family members of those injured. Mahametro will take care of treatment of the injured. Safety drill and all types of measures will be taken at all sites to prevent from such mishaps," he said.
Navin Shivalaya, an eyewitness, said the incident could have been more serious had it happened on a working day or during evening hours. "I was on two-wheeler and right behind Ami's two-wheeler. I applied brakes and got saved. The other eyewitnesses rushed all the three to a private hospital," he said.
Lakadganj police have registered an offence against ITD Cementation officials— section manager Kamal Kishor Sharma, assistant engineers Nilesh Parate, Narendra Kumar and safety officer Shirish Singh under section 338 of IPC.