Nagpur: Even as the government boast of its achievements and lauds it efforts to put Nagpur on global map of development, NCP Member of Legislative Council from NCP Prakash Gajbhiye feels otherwise. Right from the mass exodus of young talent from the city to dubbing ambitious Nagpur Metro Rail project as 'non-productive', Gajbhiye spoke at length on various issues while taking the government's policies head on.
Talking to Nagpur Today, Gajbhiye said the students from Nagpur are fast migrating to other cities and states due to lack of job opportunities in their hometown. If situation doesn't improve in time, Nagpur would soon become the city of pensioners where the retired people come to settle down.
Metro Rail – a mode of entertainment?

Taking jibe at the ongoing Nagpur Metro Rail Project, Gajbhiye casted aspersions on its usefulness. He opined such a project was not actually required and would eventually turn into mode of entertainment as it is meant only for middle class and upper class people. He feels that poor will not use Metro. "Instead more funds should have been utilized for uplifting slums in the city. He alleged that the masive metro works are leading to accidents which is spelling more trouble in the future.
He opined that a large chunk of city population lives in slums but no permanent resolution has been done in this regard. The slum areas are reeling under scarcity of basic amenities like potable water, electricity and toilets. He said the funds being spent on Metro Rail must have been put to good use for development of slums in order to bring them in the mainstream. At present there are about 10 lakh people in city limits residing in slum areas. These lot of people should be given financial independence so that they can conveniently make their ends meet.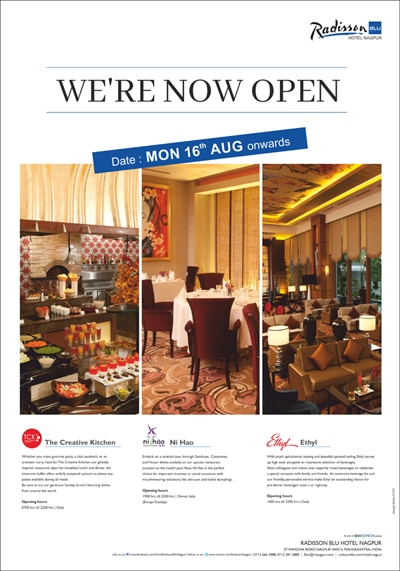 No development, only taxes

Gajbhiye reiterated that no significant development was done in the city since last 10 years. On the contrary new taxes were introduced while multifold hike was done in conventional taxes.
Power tariff on the rise

Lamenting on the irony of Vidarbha in terms of electricity crisis, Gajbhiye said 70% of the electricity produced in Vidarbha is transferred to other states. Despite this, the cost of electricity is much higher in Maharashtra.
Ramai Gharkul Yojana – a distant dream

Gajbhiye said Ramai Gharkul Yojana was started to benefit the poor but the rules are so rigid that it remained far from benefiting the actual needy. Both Congress and BJP have failed to devise effective policies to benefit the poor.
Unauthorized Layouts

Gajbhiye said those residing in unauthorized layouts are made to pay development cess in NIT while the funds deposited are being diverted for the development of Metro Region.
On NCP's coalition with Congress

Commenting on the possible tie up between Congress and NCP, he said the coalition is possible depending on the local circumstances.
– RAJEEV RANJAN KUSHWAHA