A Bloggers Meet was organised By Nagpur Ladies Circle 50 and the influencers from field of Fashion , Life Style & Food attended the event . Priyanka Jaiswal , Apeksha Munde ,Ritu ,Anisha & Nikita from Nagpur Moms Club , Sumedh Kanade of Gourmet Musafir , Anisha from Momzdairy , Ruchika, Khusboo of Mother of Reinvention , Tanya Kapoor , Shivani were few bloggers present .
Area 3 Chairperson, Cr.Farheen Rana briefed them about the organisation :
NLC-50 is a local chapter of Ladies Circle India, a team of 19 energetic and dynamic women. Driven by one motto of serving the community. 'Educate to Empower'.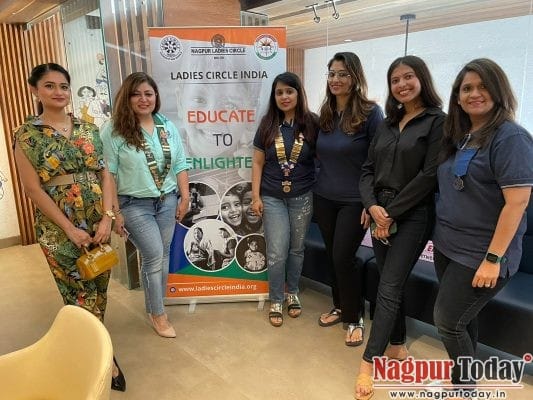 NLC-50 is amongst handful of NGOs in the city who has been serving for so long . Projects, Fundraisers, Fellowships, Hrds, Learning and Personality Development, Twinklers activities are various facets of circling.
We at NLC, very strongly believe that every one of us have something to give, whoever we are,whatever our place in life.
Chairperson Cr. Isha Agrawal With Secretary Cr.Nidhi Poddar hilighted them the work done by Nlc50 in previous years & also made them aware of their Upcoming Projects & Community Services .
Cr. Isha Agrawal added "Influencers are an important part of advertising and marketing today and play a very important role in reaching the focused group of people. Social media is the key to give visibility to the people . This also increases awareness amongst the people.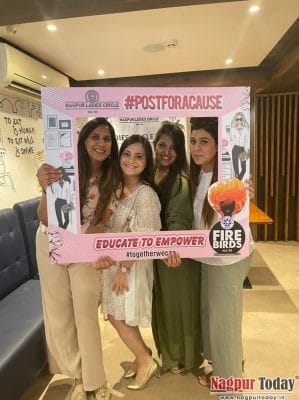 Cr. Nidhi said 'The Afternoon kicked up with refreshing mocktails and delicious food. We all had a good time discussing about various facets of Circling & how can this influencer increase our reach . She then thanked Nagpur bloggers for their precious time & associating with Nlc50.'
Cr. Esha Agarwal , Cr.Disha Gopalani, Jewel Cr.Deepshikha Thakur,Cr.Bhuvi Wadhwani ,Cr.Ekta Sethi ,Hc Nancy , Hc Ritu Kukreja,Hc Neetu Chewlani attended the Event.