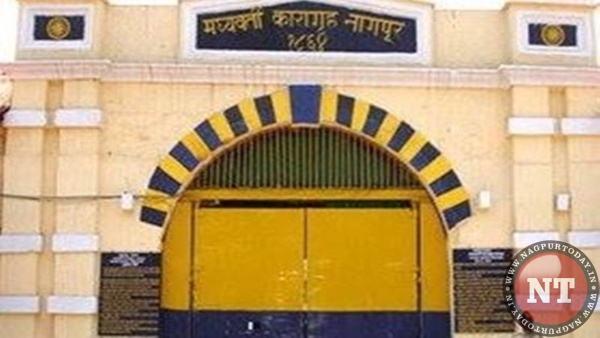 Nagpur: Nagpur Central Jail is the first prison in Maharashtra where the convicted inmates have now been swiping their debit cards to purchase essential items like toiletries, stationeries, clothes, fruits, bakery items prepared by prisoners, tetra pack drinks having ISI mark etc from the jail canteen.
To facilitate them with their debit cards, state prison department has tied up with State Bank of India to open their saving accounts. The initiative has been taken to encourage cashless transaction to support Central government's 'Digital India' project.
The initiative, which has been widely appreciated by nearly 800 inmates at Nagpur Central Jail, is the brainchild of Additional Director General of Police (Prisons) Dr Bhushan Kumar Upadhyay. "It is a pilot project at Nagpur Central Jail. Soon it will be implemented at all Central as well as district jails of state," Upadhyay said.
The arrangements were made for the inmates to get their Aadhaar cards before opening the bank accounts. "There were few inmates who do not have Aadhaar cards. So we contacted the concerned department to get it made at the earliest to smoothen the process. Those who already have Aadhaar were asked to produce the xerox copy," the DIG of Nagpur Central Jail Yogesh Desai told media.
The relatives of inmates can deposit required amount directly to their accounts. Earlier, the relatives of inmates would send cash to prison via money order and a department, handling Prisoners Personal Cash (PPC), would manage the accounts of inmates. "Our understaffed PPC department was overburdened with work as it was really tough for them to maintain the cash and the purchase limit of every prisoner," Desai added.
An inmate at Maharashtra prisons is allowed to make a purchase of Rs 3,500 per month and the bank has set transaction limit in their debit cards. "It promotes transparency," Desaid added. After using plastic money at jail canteen, the inmates are allowed to keep their debit cards in their possession.
"The facility of using debit card at jail canteen has only been given to convicted prisoners at Nagpur Central Jail. We are devising some alternate methods to handle PPC of under-trials who are over 1300 at Nagpur Central Jail," said Desai. Inmates can buy hair oil, dairy productions, toothpaste, toothbrush, soaps and cosmetics from the jail canteen. Those who have taken permission from concerned authority can also buy cigarettes and bidi of Indian brands and tobacco.