Nagpur News: Geographical location of Nagpur city is ideal enough to make it industry hub of India if proper emphasis is laid on development of water resources and transport facilities, said scientist of a Central Institute of Science and Research, Dr V Prakash here on Saturday.
Dr Prakash who inaugurated a seminar on 'Value Added Agriculture: Supply Chain Management and Dairy Processing' at the Agro Vision expo at Hotel Pride further said that Nagpur has a potential to become information technology, biotechnology and agro-industry hub.
Deputy general manager of National Agricultural Bank for Rural Development, Sudhir Dhanvijay, president of Maharashtra Economic Development Council, Deepak Naik and organising secretary of Agro Vision, Ravi Boratkar, among others were present on this occasion.
Dr V Prakash further said though Orange City is known as a aggressive city, it is also known as a place for progressive farming. That is why there is immense scope for development of agriculture in Nagpur. However, agro-development was not properly planned, he observed.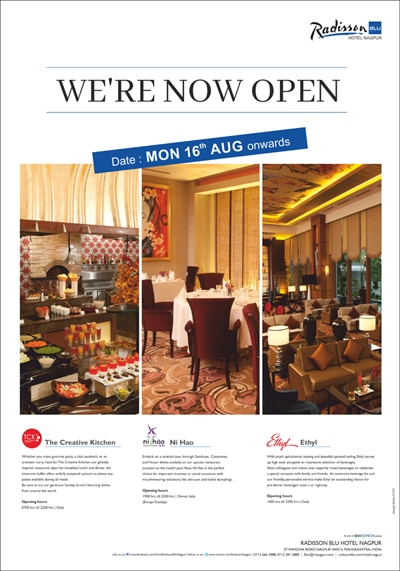 Exemplifying, he said, "though Orange City gets good crop of oranges, yet the season is limited only for a period of two months".
If agro-processing units are opened in the city, the oranges can be used all round the year and gainful employment can be generated. China is more focussed on such issues, he maintained.
It is always easier to proffer advice to farmers, however, everybody must work for creating a strong network to help farmers strengthen their economy, for which scientists, agricultural officers and government must come together.
Government officers can play an important role in this regard, he observed.
He also said that government statistics must be accurate. It should not be misleading so that confidence is aroused among the farmers. Media can play an important role in this connection, he remarked.
Sudhir Dhanvijay, on this occasion, also gave information about various NABARD schemes. NABARD is not a profit-oriented organisation, but one which aims at improving the living standard of rural people, he observed.
Earlier, Ravi Boratkar introduced the guests. Deepak Naik made an introductory remark.