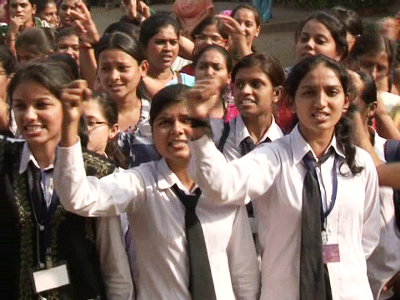 Nagpur News.
The tragic demise of the 23 year old Delhi gang rape victim has sent shock waves across the city. Especially the city girls of her age are the much distressed lot. So much so that large number of these girls decided to keep from the new year celebrations.
Hundreds of girls on Monday came out on streets in Nagpur and pledged not to participate in any celebration activities. They demanded harsh punishments for the culprits.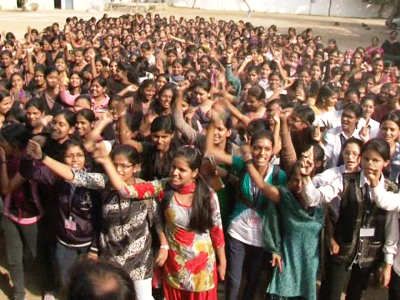 Several girls and teaching staff of Mahila Mahavidyalaya at Nandanvan have tied black ribbons on their wrists and protested the death of the girl who was gang-raped and brutally attacked. They said that they would not celebrate new year to register their protest against what was happened to the girl.
They pressed for effective measures in place to nail the culprits and discourage them to commit such heinous crime. They termed the move as their homage to the bereaved girl.