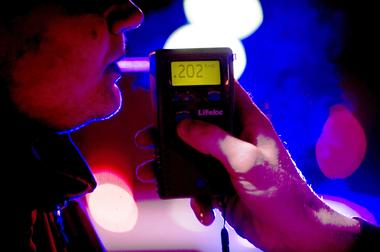 Special police teams to deal with "road Romeos"
Police presence on every square
Nagpur News: Nagpur Police is fully prepared to welcome the New Year and its inevitable law- and- order problems. Drunk drivers will be imprisoned, and those found eve teasing will be punished severely. Special task forces have been organised for the purpose, and breath analysers have been brought in from Pune.
Drunken revellers leaving parties at the innumerable hotels and lounges in the city are the biggest problem. Hence West High Court Road, Ladies Club Square, Law College Square, Shankar Nagar Square, L.A.D College Square, Savarkar Nagar, Liberty Square, Variety Square, Ambazari Lake, Telangkhedi Lake and other popular spots will witness tight security on the 31st.
"Futala Chowpatty" witness enthusiastic and rowdy celebrations this time of year. Hence, vehicles will be banned along that particular stretch of road from the 31st to the morning of 1st January 2013. City Police Chief KK Pathak has made special security arrangements for tomorrow.