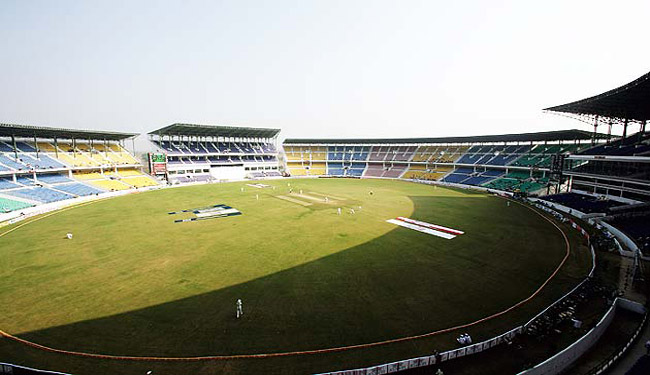 Nagpur : Vidarbha will take on Railways in CK Nayudu (plate A group) match beginning at VCA's Jamtha Stadium today on Nov-2.
Even after scoring more than 600 runs Vidarbha failed to record victory in first two matches.
On home turf, Vidarbha would like to earn maximum points to qualify for the knockout. Wicketkeeper batsman Amol Ubarhande is leading the side in the absence of Gaurav Upadhyay who has been selected for Ranji trophy matches.
Under the leadership of Upadhyay, Vidarbha had an encouraging start and earned three points each against Sourashtra and Goa. Against Sourashtra, Vidarbha scored record total of 744 and then against Goa they put on more than 600 runs. But the victory was elusive on both occasion. Flat track and lackluster bowling were the main reason behind it.
Apart from Upadhyay, other players failed to deliver their best. Upadhyay proved himself by taking five wicket haul in both the matches.
Vidarbha will definitely feel his absence.
On the other hand, Railways playing under the captainship of Karn Sharma had a flying start as they recorded huge an innings and 12 runs victory over Goa.
However, they lost the second match against Kerala by 96 runs. Therefore they would like to bring their side on the track.