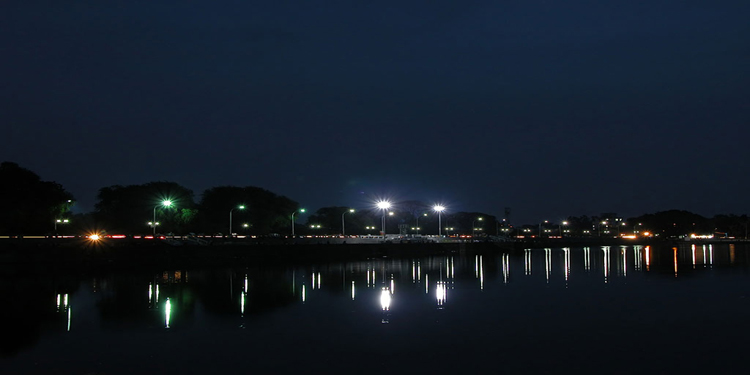 Nagpur : In a recent study by Cushman & Wakefield's Nagpur is has emerged in top cities of India for long term business investment across industries.
Other Cities in the list include ahmedabad, Bhubaneswar, Chandigarh, Coimbatore, Jaipur, Kochi, Indore, Vadodara and Visakhapatnam
Some of the aspects that have been taken into consideration to identify these cities are demographics, physical, social and real estate infrastructure, current level and scope of economic activities and government support and initiatives. All these aspects are critical in determining the growth potential of the cities.
These cities have shown great potential in emerging as investment destinations. Each city has a unique profile and inherent advantages that could cater to specific needs of an industry or inherent businesses. For some manufacturing businesses, access to cheap land, raw materials and transportation may be of greater importance, whilst for others it could be access to trained and educated manpower and quality infrastructure.
As a result, the top 10 emerging business destinations discussed in this report offer tremendous diversity in terms of their location, size, demographics, economic drivers and infrastructure. For instance, Visakhapatnam is better suited for primary sector industries such as mining, heavy manufacturing, while Kochi is emerging as a strong IT/ITeS and trading destination.
Similarly, Ahmedabad is attracting manufacturing sector investments, while Jaipur is witnessing significant service sector investments. Coimbatore has strengths in textiles, engineering,
foundries, pumps and auto components industries, whilst Indore sees growth within automobile and pharmaceutical manufacturing sectors.
But, there are some commonalities between these cities. Almost all of them have strong government support which seeks to broadbase the local economies. Hence, there are policies in place which support industrialisation, IT/ITeS and biotechnology.
Given their size and needs, almost all the cities are looking at improving their infrastructure by upgrading their airports, building newer and wider roads, mass rapid transport systems such as Bus Rapid Transit System (BRTS) and/or metro rail.
Government policies play an instrumental role in shaping and utilising the full potential of a city. Cities that are led by proactive visionary governments which invest in infrastructure and education, are positioned to succeed like Gujarat. The government support in the form of financial incentives, tax policies, investment strategies and so on, aid industrial and business development. The policies also help to leverage upon the available resources to develop competitiveness to other cities in the country.
In addition, certain state governments have launched marketing campaigns to attract investors, of which the most prominent is the Vibrant Gujarat Summit. Hence, a comprehensive approach that addresses key issues, such as availability of necessary resources, ease in applying for and receiving requisite permissions, enabling tax policy and a forward looking vision will be the key determinants in attracting businesses.
On their part, businesses also have to ensure that they target the cities with realistic expectations after undertaking comprehensive study to ascertain the pros and cons of each. Given the size and complexity of each region, state and city, same examining approach should not be taken for all cities.
It is important to realise that the identified cities are at a critical juncture wherein they have attainted sufficient scale and momentum to leapfrog into the forefront of attracting investor interest and demand. As emerging cities, they offer potentially lower costs, necessary and inexpensive infrastructure and suitable business environments for companies to take advantage of. There is scope for new entrants as well as existing ones to establish, grow and even expand without the bottlenecks of scarcity or high costs of land, choked infrastructure, unavailability of talent pool and environmental restrictions, usually found in the top seven cities.