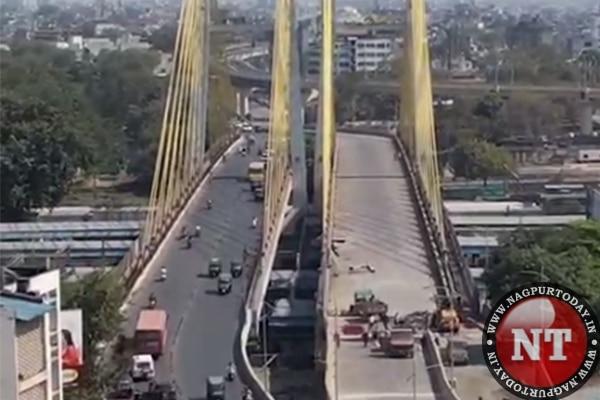 Nagpur: Taking cognizance of the report published by Nagpur Today, exposing the presumptuous use of drones by the social media influencers, Nagpur Police are set to investigate the matter.
Speaking to Nagpur Today, Deputy Commissioner of Police (DCP) Special Branch Shweta Khedkar informed that the cops had not received any applications regarding the drone flying and we have launched an enquiry into the matter, said the DCP.
It is pertinent to mention that uses of drones have been a growing concern of law-enforcement agencies and aviation regulators. Owing to its unprecedented risks, even Joint Commissioner of Nagpur Police Aswati Dorje had issued an order under section 144 of the Code of Criminal Procedure (CrPC) to ban the flying of drones above several vital establishments till March 31, 2023.
However, some so called influencers were found mocking the prevention order and filming the upcoming Y-shaped flyover connecting Ramjhula-Srimohini Complex-LIC Square. Notably, Y-shape flyover covers Nagpur Railway Station, Indira Gandhi Government Medical College and Hospital (IGGMCH) — which received a bomb threat on Monday –, Sitabuldi Fort and other educational and health institutions.
So called social media influencers had uploaded the above video, which could also be used for recce.
It is pertinent to mention that the drones can be flown with the written permission of Deputy Commissioner of Police (DCP) Special Branch, and those violating the order can be booked under section 188 of IPC.