Nagpur: At a glittering INDO-GLOBAL HEALTHCARE SUMMIT & EXPO 2015 hosted by the Indus Foundation, an Indian company won an award for "Best Innovative Healthcare Delivery Company" for the second time in a row. This must have been some company based out of Banglore, or Hyderabad or Pune, right? Wrong!! This is based in our city Nagpur, began by a group of Nagpurians also. Satin, his brother Nitin and Rashmi Katiyar are three of its Directors. The really creditable part is that it has been in operations for just four  years and it has already bagged this award twice. This company was also chosen by Dr. Ramesh Jain, based in California and better known as the 'father of the multi media revolution' to partner with him in his ambitious new venture called 'Krumbs'. http://krumbs.net/. (NT has written about this some months ago – https://www.nagpurtoday.in/i-owe-it-to-the-tax-payers-of-india-to-repay-my-debt-to-my-birthplace-says-ramesh-jain/04252349).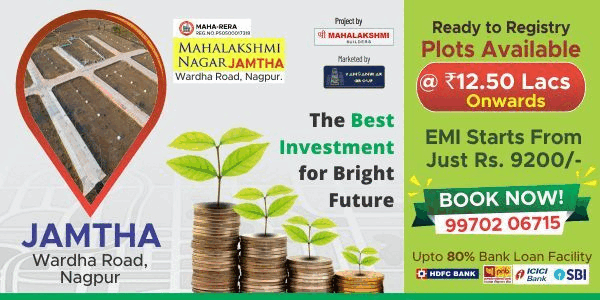 About the Indus Foundation in brief: The Indus Foundation, based in Hyderabad, is a registered non-profit trust under the Indian Trusts Act, 1882. The Foundation is headed by an eminent and distinguished former civil servant Mr. C.D.Arha who worked as secretary to the Government of India and as Chief Information Commissioner of Andhra Pradesh. The Foundation is dedicated to the promotion of healthcare in India. An important mission of the Foundation is to converge all stakeholders in healthcare field on one platform for arriving at standard solutions. The Foundation seeks to identify and explore innovations and advances in various fields of healthcare and to bring about global standards of healthcare across India. The motto of the Foundation is: Healthcare Excellence Without Borders.
When I set out to meet Dr. Jain and the Katiyars the first time around, I thought I would have to go no further than the Software park in front of VNIT where most Nagpur IT companies are located. My assumption was wrong: I had to drive to the furthest corner of Nagpur, all the way to Besa to locate the Kratin building and its partner companies in a little software park of their own. It was also an eye opener to how fast Nagpur is growing and expanding while we sit in our ivory towers and complain that nothing is happening! What philosophy is Kratin based on and what does it do? To understand their work, let us look at the cell phone first. An Android or a smart phone as we know it, has changed life beyind recognition hasn't it? Specially for youngsters whose lives seem to revolve round the little box. Not just when they are talking to friends, but also messaging….then there is Whats ap , then there is facebook thru cell, then facebook messenger, the options are limitless. Quite a nuisance, isn't it – this 'smart' cell phone? Not quite! As smart people world over realized, this device has the capacity to change life in many beneficial ways also. Just think how many things the phone can do? Not just connect two persons but connect communities, open up the vistas of the internet, take pictures, take videos and transfer them as well. If the 'brains' of a soft ware system could be added to this hardware the possibilities multiply n times more. Recognizing this,Kratin Software solutions set out to applying it to the health care industry. Everyone asks the question – how do we make life easier for the patient? The execs at Kratin asked – how can we make life for the Doctor easier? So it set about developing a lot of apps that can be used by physicians, nurses, hospitals and of course finally patients themselves that can bring a revolutionary change in health management and tackling illness. Used properly, it can even anticipate and preempt stroke cardiac attacks etc.
Very soon Springfield Clinic, second largest private multi-specialty clinic in Illinois became  one of their Health care corporate customers. Springfield Clinic has on its board about 800 -900 physicians.
"It is our ability to understand what is required without rushing with solutions that impresses our clients" says Rashmi Katiyar, one of the Directors of Kratin. In past, Kratin has also worked on strategy and multiple mobile solutions for one of the largest healthcare provider faith based North American healthcare provider. Through the application of its various systems, there has been a phenomenal 30% rise in increase of patient satisfaction at Texas based hospital chain. This has come about since nurses and Doctors are more connected to even far flung patients and the gap between conducting diagnostics tests, recording the results and conveying them to the concerned Physician has reduced dramatically. Health care has become almost on-line in and also available in Real Time. In Kratin they call it Unified Health Experience, UHX in short.
The young and enthusiastic team of innovators is not one to rest on its laurels though. They are already busy with a new challenge, literally. They are brain storming and working hard on the NYP Challenge, which is thrown open by the New York Presbetarian Hospital, which as the name says is based in New York. This is also to be a solution on further integrating and adding value to patient care. Kratin young techies are now working on developing 'Care circles' for patients which will consist of the Patient herself, a friend or relative who is the primary care giver, the designated nurse and the Doctor.
This will help the patient in drug adherence ( taking your medications on time!), follow up tests protocol, and noticing and reacting to any health anomaly. "This way we take care of the patient's 'wellness' and not his ill health" says Satin. It is not just in USA that Kratin has made inroads. They have clients in Israel and Italy also. Other European nations are also beginning to show interest.
What about Nagpur, though? "Unfortunately, health care systems in India are still at a primitive stage. Patients come from far and wide – there is always an influx of new patients from new areas, many of them coming from rural surroundings of Nagpur where teleconnectivity and teledensity are both not available." They explain. But they are working on a 'Patient Paradox' with a leading Nephrologist of Nagpur Dr. Ookhalkar. This nephrologist running a Kidney care hospital has noticed that many patients come to see him presenting kidney problems, acute or otherwise, then many of them simply disappear! Why do they not come for repeat visits or long term treatment that is required for such patients? Where do these patients hail from? The 'Research Net' being woven around this problem is throwing up very interesting and significant results. It seems some areas around Nagpur with adulterants in drinking water are accelerating kidney problems! As soon as tangible results come in, authorities will be notified so action can be taken to prevent such calamities. Truly the path has just begun being trodden. No one can foresee the vast possibilities that lie beyond the horizon. Kratin, by the way is not just a software solutions Company. They also run a school called Achievers School. a Wellness clinic where they offer Holistic treatment and are also into mining solutions. It is all about making a difference to the world.
 -Sunita Mudaliar
 Associate Editor