Monsoon Session of Maharashtra Assembly begins with no "heat" from Nagpur's bigwig leaders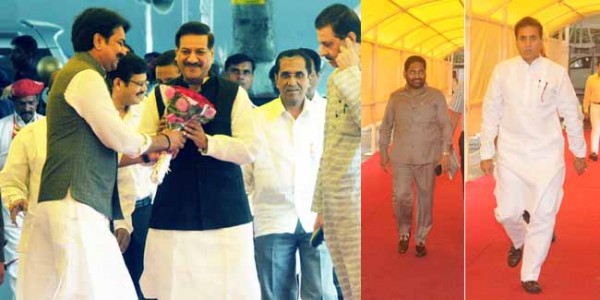 Nagpur News: The Maharashtra Assembly's Monsoon Session began on July 15 with the inspiration national song Vande Mataram. The Assembly Speaker Dilip Walse Patil, Chief Minister Prithviraj Chavan,  Cabinet Ministers, Deputy Speaker Vasant Purke, Opposition Leader Eknath Khadse, and a large number of Assembly members were present on the first of the Monsoon Session.
Similarly, the Maharashtra Council started with the national song Vande Mataram. The Chairman of the Council Shivajirao Deshmukh, Deputy Chairman, Vasant Daokhare, Cabinet Ministers, Opposition Leader Vinod Tawde and members of the Council were present.
However, the Nagpur citizens did not witness any sign of BJP, Congress and other political party leaders raising the all-important issue of Spanco's consumer crushing activities like forcible installations of faulty power meters, greatly inflated bills beyond the limits of poor consumers, no solution to complaint of consumers by the draconian officials of the Spanco. The leaders had shouted from roof tops in the deafening voice that they would create an unbearable heat for Maharashtra Government on the first day of Assembly's Monsoon Session over the most people-sensitive issue. The Nagpur leaders, it appears, have themselves cooled down by the monsoon rains, and have been finding it difficult to the Spanco heat. There is possibility that the Nagpur leaders may raise the issue another day but the first is first day. The first day heat sends a red-hot message to all all concerned. The Nagpur leaders missed the bus.