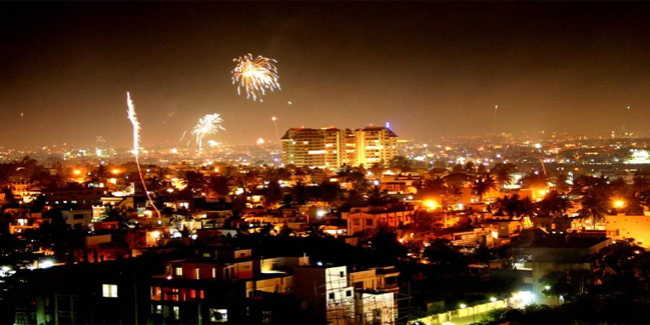 Nagpur News : Diwali was Tuesday celebrated with joy and gaiety across Nagpur as millions lit candles and 'diyas', exploded crackers and shared sweets and gifts with friends and neighbours.
By late evening, hundreds of thousands of traditional earthen lamps and electric festoon lights brightened homes, shops and work places in what is undoubtedly India's most celebrated festival.
The festival of lights marks the triumph of good over evil, and is widely believed to mark the return of Lord Ram to Ayodhya after vanquishing the demon king Ravana.
Diwali prayers were also offered in innumerable offices and business establishments.
Almost everywhere, there was plenty of last minute shopping — for gifts, plenty of sweets and dry fruits, and other goodies ranging from Hindu idols to precious jewellery.
With traditional greeting cards losing out to e-cards and SMS greetings, mobile telephone companies made a huge kill.