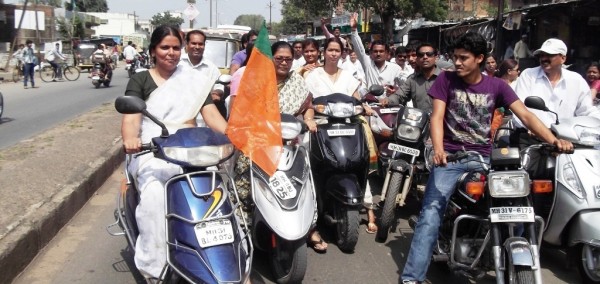 NAGPUR : During the Bandh today, BJP MLAs Devendra Fadnavis, Sudhakar Deshmukh, Former Mayor Archana Dehankar, Dr. Kirtida AAjmera and BJP activists were appealing shops to pull their shutters down and participate in the Bandh. Considering the Festive season and the Bandh, CP had already presses a 5000 strong police force in action to provide security at all places. The BJP members hit the roads, starting from Yeshwant stadium to Sitabuldi Main Road and then offered their own arrest at Sitabuldi Police Station. In Hingna and Trimurti Nagar areas, some activists stoned buses and caused damage. No one was injured in the incident. The protesters then were successful in escaping.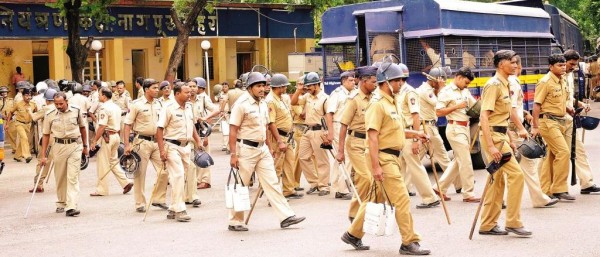 Currently the Bandh seems to have achieved good response. The Police have also geared up to maintain Law & Order and to prevent any untoward incident.
Photo Gallery updated till 3:30 pm
%%wppa%% %%slide=37%%
Nagpur

Today

Time Check: 11:30 am – 1 st Quarter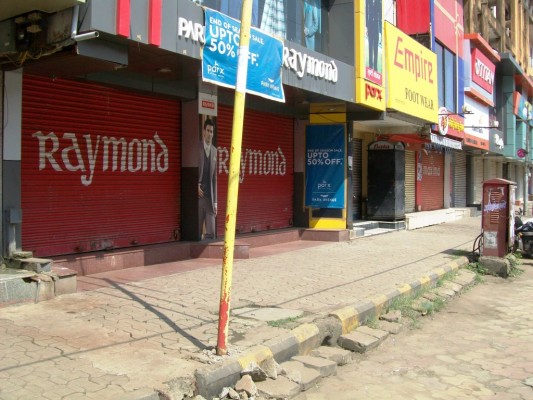 Most parts of the city seems to have a normal look. Life is going on as usual. In the busy shopping areas, rallies, protests or andolans weren't seen. Traders and shop owners at most places chose to fall in line with the Bandh call which was obvious seeing their shutters down. The bandh hasn't affected public transport. Buses, cycle rickshaws, auto rickshaws etc. were plying on the roads. City traffic though has decreased as probably quite a few people have chosen to stay indoors. There isn't any untoward activity noticed. Madhav Nagar, Ravi Nagar, Civil Lines, Laxmi Nagar, Shankar Nagar, Ambazari Road, Dharampeth, Gokulpeth, Law College and other primary shopping areas seem to have a slight deserted look as most shops are closed. Hospitals, Colleges, Schools, Institutions, Government offices Petrol Pumps and certain eateries are open. Anticipating colleges and schools to be closed, few students were seen outside campus still hoping for a day off.
Nagpur Today will bring you live photos from the demonstrations at NVCC office premises at 12:30 pm and Variety Square at 3:00 pm. Every couple of hours, activities reported from the business areas of the city viz Mahal, Jaripatka, Sitabuldi, Itwari and Kalamna will be updated.
Photo Gallery updated till 11:30 am
%%wppa%% %%slide=36%%