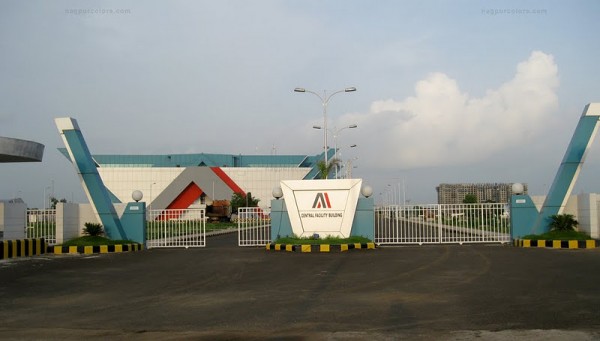 Nagpur's most prestigious project MIHAN India has finally started to move at a good pace. The project which was derailed by the sudden economic crisis in 2009-2010 has finally started moving. Thousands of workers have started their work with full energy as they have to set up these Multinational companies that are stated to come at Mihan. For these companies to setup all the necessary arrangements have been made like water, electricity and various other amenities.
SEZ"s
Around 60 to 65 companies at MIHAN have already around 1750 Hectares of land and will soon start their work. Caliber Point situated in MIHAN have already witnessed work in progress as 4 to 5 IT companies have already started their work and more companies are sure to follow. The first IT Company that has started their work is TCS. As reported, the TCS Nagpur Campus will be located on a 54-acre property in the Mihan SEZ on the city"s outskirts. The TCS Nagpur Campus will be built in two phases with Phase 1 containing 8,200 seats for IT services and BPO services. Phase 2 will be of a similar size. This welcomes a major boost to all the remaining companies as the Mihan projects now takes a definitive step towards the future.
Soon after this the Boeing will follow. It is reported that the Boeing Company had already started their work which had reached at an advanced stage and almost 1500 workers were deployed to finish the work which would be a huge boost to the overall project. The Boeing Company will start its operation by next years as told to us. The company's major role will be to repair of aircraft of Boeing and it will also welcome other Airline companies for repair at the location. The main purpose is the internation airport to be built their International airport.
International Airport
To meet the increase in demand of air traffic in India and provide the required world-class infrastructure for the aviation sector, the existing airport of 400 hectares would be expanded to 1364 hectares. The project consists of widening and extending the present runway (3200 meters x 45 meters) to (3600 meters x 45 meters) to meet international standards. Also it will have provision for a similar runway (4000 x 60 m) in the future. The airport will have parking space for 50 aircraft at any time with 50 additional bays at fringe areas and this all includes in the project plan of Mihan.', 'Mihan finally on the way
By Marcelo Azavedo
%%wppa%% %%slide=21%%