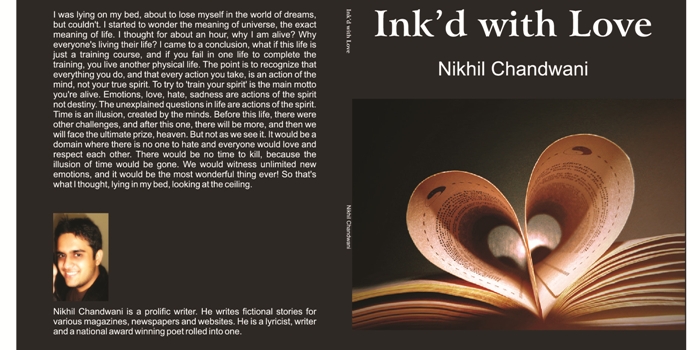 Nagpur News.
Young and famous writer from Nagpur Nikhil Chandwani has come up with yet another creation. This time Nikhil has presented the pearls of poetry crafted in subtle words. The book titled "Ink'd with Love" was released by Arjuna Awardee and Olympian Legendary Ashok Kumar Dhyan Chand and Aslam Sher Khan in Betul, a city near Nagpur.
Nikhil is a among the nation's bestselling author (tagged by Flipkart in 2012). A versatile  poet and an optimistic script writer, Nikhil is also associated with Mystic Wanderer Production House that telecast shows on Discovery Channel.
(http://mysticwanderer.org/#/our-team-/nikhil-chandwani-6/)
A national award winner for his poems, his creations have been published in various international anthologies. One of the most revered writings penned by him is The Taj Mahal Review.
Nikhil is currently working on Indian Hockey's official biography narrated by Bablu Dubey, Olympian and Hockey legend Ashok Kumar Dhyanchand and various other National awardees. The book will soon hit the stores. The digital version (Bollywood) of this book is also being discussed.