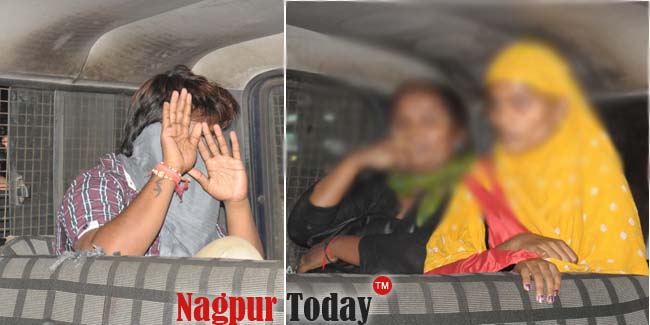 Nagpur News : Alleging of prostitution business carried under the banner of a massage parlour, Bhartiya Vidhyarthi Sena activist raided an Ayurvedic massage centre on sixth floor of Lokmat Bhavan at Janta Square on Tuesday afternoon. Without informing police, the activists sent a decoy customer to the massage centre and later raided the place after getting signal from the customer.
After all the drama, activists later informed nearby Sitabuldi police who claimed to have rounded-up two young girls and a dealer from the centre. Police said that its not confirmed yet that a sex racket was carried under the massage centre or not.
Cops informed that they have been interrogating the owner and the girls. A dealer, who was rounded-up for questioning, claimed himself to be husband of one of the girls nabbed from the centre.
However, a decoy customer sent by BVS activists claimed that the dealer had finalized a deal with him in Rs 15000. It was learnt that there was another girl present in the centre but she managed to flee.
Police said that the BVS activists should inform police before raiding the place. Cops haven't found any suspicious or illegal things from the centre.
Police are further investigating to confirm whether any such illegal activities were carried at the massage centre.