Nagpur: In a giant stride aimed at churning out an efficient, tech-savvy policeman, city police are launching a training centre – Nagpur Centre for Police Service Excellence (N-COPS Excellence). The Centre, brainchild of Commissioner of Police Dr K Venkatesham, is being started at Patel Bungalow near Chhaoni T-Point in Mangalwari area. Chief Minister Devendra Fadnavis will formally open the Centre, the first in Maharashtra, on Tuesday.
N-COPS Excellence will impart hi-tech training not only to police personnel but officials and employees of other departments as well. Experts will train policemen on – Professional Development, e-Learning Centre, Traffic Training Institute, Public Awareness Training and Personality Development and Leadership Training. Crime, Forensic, Legal, Court Craft, police station management would be part of Professional Development Courses. Similarly, Video Library, e-learning courses of MPA, Crime scene simulator are subjects of e-learning centre. The Centre will undertake various activities like professional development, digital resources, traffic training, personality development courses. It will also undertake citizen awareness courses/campaigns like counselling for drunken drivers, correct usage of digital payments, cyber crime dos and don'ts etc.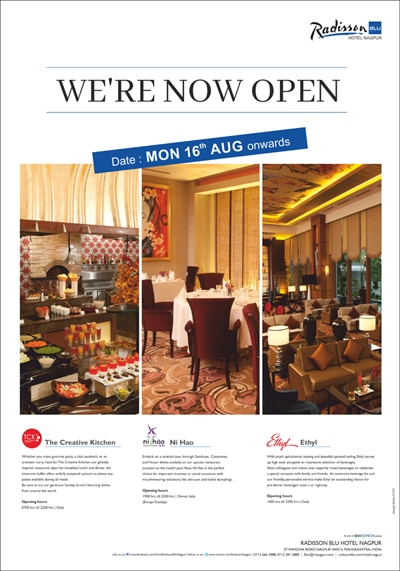 In an effort to solicit suggestions, Dr Venkatesham invited a select group of editors of newspapers at the Centre and initiated a discussion on the topic "Expectation from Stakeholders of criminal justice system". The meeting discussed the present day aspects of criminal justice system comprising policing, judiciary, corrective homes and centres and legal services dealing with these wings. The role of media too was subject of discussion. Among the changes the senior IPS officer wanted to introduce included improvement of front office at police stations where victims steps into to register complaints, extensive use of technology like CCTNS for various works and also modification of manner in which police interacted and dealt with the different grievances of the citizens.
The Commissioner of Police, who termed the Centre as a 'transformative laboratory of Nagpur city police, said that the aspect of modifying the attitude of the personnel was the main objective behind opening of the centre.
The press meet was also attended by Joint Police Commissioner Shivaji Bodkhe, Special Branch DCP Ravindra Pardeshi, DCP (Crime) Ranjankumar Sharma, senior journalists Manikant Soni, Sanjay tiwari, Baban Walke, Shripad Aprajit, Pramod Kalbande, Abhishek Singh and others.
The key personnel in Centre:
In the N-COPS Excellence Centre, Kalpana Dhawne (Crime In-Charge), Atul Agarkar (Traffic Training In-Charge), Purshottam Mishra (Computer Training In-Charge) and Mukesh Mishra (Building Maintenance In-Charge) would carry out their responsibility. A batch of 40 traffic policemen would be imparted training per week. Similarly, citizens can procure necessary information online through CCTNS (Crime and Criminal Tracking Network System). Currently, a total of 8500 policemen, including officials and personnel, are working in city police department. One of the officials playing an important role in the Centre said that the crime scene simulator machine has been brought from Chennai. One machine costs around Rs 4-5 lakh.