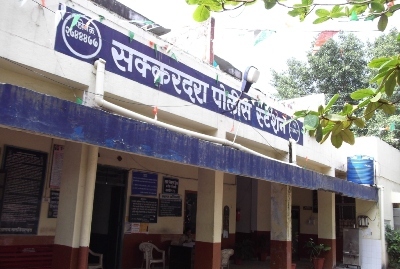 Nagpur News.
The death of Dhanraj alias Guddu Kadu (32) in the premises of Sakkardara police station on Wednesday night has surfaced suspicion being pointed towards multiple ends. While CID is not considering it as custodial death since the deceased was not in police custody, the police are groping in the dark for the leads.
The statements of a police officer and three employees were registered in the case on Friday. These included a night duty officer Sonone, station diary incharge constables Mane and Sawarkar and sipahi Prem Kumar.
The investigation into the matter is being done by thana incharge of same police station Aappa Saheb Lengre who was reportedly not present when the incident happened.
When Nagpur Today contacted Lengre, he smartly avoided the questions by disconnecting the call. "This is not custodial death. He was a mental person and used to gamble beside the police station", he said and hanged up. When he was contacted again he desperately kept avoiding the calls.
The body of Guddu was found to be hanging by the side of the toilet in the police station premises. The mysterious circumstances in which his body was traced led to the suspicion on the role of police in the case. Sources said that the police station staff could face further action in this regard.

However, DCP Meena later clarified that the Guddu was said to be suffering from mental illness and this disorder might be the reason for him committing suicide. He said that Guddu was not in police custody nor his presence was noticed, so the case has been registered for accidental death. "He might have followed an approach road to police station beside the toilet and hanged himself up using the cable wire suspended from the rod through the doors of toilet."
Upon CID inquiry into the cases pertaining to death in police custody, Meena said that such cases are usually referred to CID but the agency only looks into custodial death. The CID takes suo motto cognizance of such cases and conduct probe, he said. "Since we received nothing from CID in this regard, the only agency left to conduct inquiry is local police station. Hence we handed over the probe to the police station incharge."
When asked why the investigation was handed over to the same police station incharge he said Lengre was not present at the time of incident and so he being the senior police officer at Sakkardara police station was shouldered the responsibility to conduct probe.
Meanwhile, CID sources informed Nagpur Today that unless the person is in police custody or under police consideration, the death would not be termed as custodial death and hence does not fall under the purview of CID probe. The source added, "If any one comes to police station and self immolate then it would not be a custodial death but an accidental death or suicide."