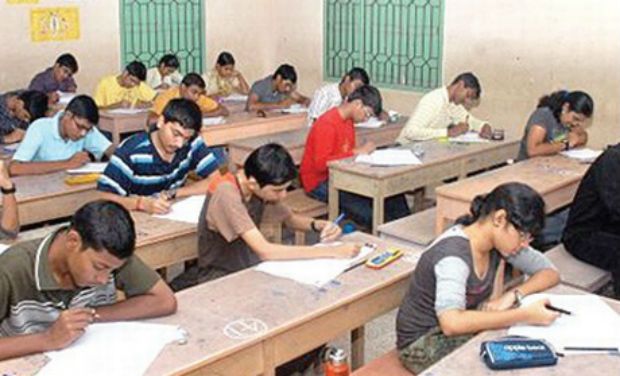 Nagpur News:
The Central Board of Secondary Education (CBSE) Std XII examinations started from Friday here in city. The first paper of English language went well for the students. The papers started at 10.30 am. There are 22 CBSE schools in city and 1,500 students appeared for the examination.
Renuka Laxmi, a student of Std XII was excited after the examination. She said that the paper was easy since she had prepared well in advance for the paper. "My teachers completed the syllabus well in advance and proper coaching was given in school, thus, I faced no problem in the examination," she said.
Another student Dimple Jaswani is expecting good marks in the examination. She said, "I had prepared well for the examination, so the paper went well."
Anjali Singh, another Std XII student said, we gave many test papers earlier in school, so we did not face any problem during the examination.
Another Std XII student chirped, "The paper pattern in which we solved examinations in school was similar to the actual Board paper. Thus, examinations in our school helped us solve the paper in ease.
Annapurni Shastri, Principal, Bhavan's BP Vidya Mandir, Shrikrishna Nagar said that teachers prepare the students according to the Board examination and take care of every aspect of their studies. This helps students in the main Board examinations.
CBSE Std X exams commences today
The Std X examination of Central Board of Secondary Education (CBSE) commenced from Saturday. First paper is Mathematics. Around 4,550 students will appear for the Board examination from 43 schools of city. Students can give board-wise or school-wise examinations. Most students in Nagpur have appeared for the Board-wise examination.