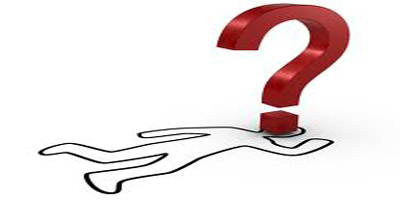 Nagpur News : Eight days after a tussle, a 35-year-old HIV patient succumbs during treatment. While the family members claimed that the victim, Abhay Sarve's condition worsened after the fight causing his death, Sitabuldi police has however registered the case of an accidental death.
Vivek Joshi, senior police inspector of Sitabuldi police station said that preliminary post mortem report is awaited. "We don't know the exact cause of death. Any further offence can be registered only after the doctor's medical report. There was no external injuries on his body and thus we could not apply he murder offence unless doctor's report," he said.
Sarve, who hailed from Chandrapur, has shifted a year ago to Nagpur. He was currently staying at Meetha Neem Dargah and was working with a flower vendor nearby.
Relatives claimed that Sarve had left home after he learnt about his disease and would leave alone. Only once in a month, he would meet either his family members or his aunt Hirabai Sarve, who stays in Kalamna area.
She told Nagpur Today  that Sarve had come to her house on January 20 with many injuries on his body.
"He told that some youths had beaten him badly after an argument over a trivial issue. His condition was very bad and even unable to speak properly. We immediately provide first aid to him," said Hirabai.
She informed that Sarve had very less external injuries. "Thinking that the injuries will be improved with some regular medicines, we didn't take him to the doctor. But day by day, he was getting weaker and had stopped consuming food. We rushed him to Mayo hospital on Monday," said Hirabai. A day after hospitalised, Sarve was declared dead on Monday evening.
Advocae Jyoti Vajani said that that the victim's family shouldn't have delayed him in hospitalising. "If they would have admitted him immediately, it would be easy for the doctor's to give the reports. Cops have to wait o know for the exact cause of death."