The Nagpur MP Vilas Muttemwar gives a cheque of Rs 5 lakh to the ESIC Hospital from his MP Fund for development works.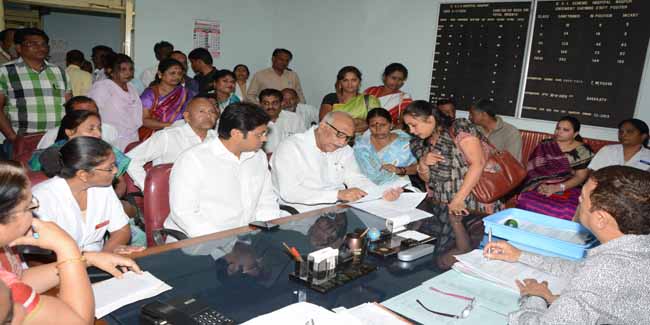 Nagpur News: The Nagpur MP Vilas Muttemwar on Saturday carried out a surprise visit to Somwaripeth-based Employees State Insurance Corporation's (ESIC) Hospital. Muttemwar and his supporters inspected the Hospital and found that out of 6 wards, two wards were out of function totally and locked up. In the remaining four wards, the health services have collapsed and the wards have been anyhow functioning.
When the MP drew the attention of the Acting Superintendent Dr Lawange towards poor state of affairs in the Hospital, he apprised Muttemwar that more than 70 per cent posts of Class IV and Nurses are vacant. The Hospital building is 44-year old and has become dilapidated. Even though the State Government has sanctioned Rs 3.50 crore for renovation and expansion of the Hospital building, but since the Hospital's bank account has no required per cent of funds, the development tenders could not be floated. After listening to the difficulty, Muttemwar immediately gave a cheque of Rs 5 lakh to the ESIC Hospital from his MP Fund for requirement of necessary funds for floating tenders.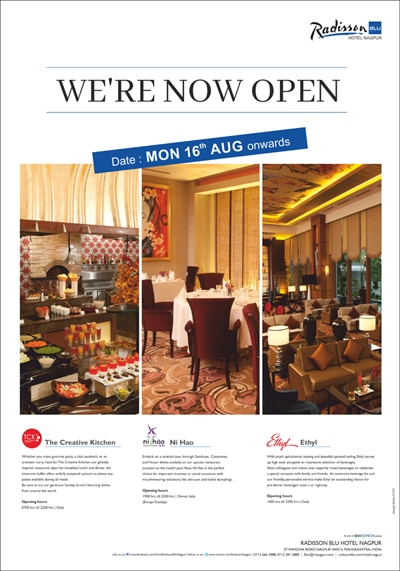 The Nagpur MP Muttemwar also phoned the Maharashtra Minister for Health Suresh Shetty and informed him about the bad condition of the Hospital. The Minister assured Muttemwar that the shortcomings would be removed soon. Muttemwar then called Engineers of Public Works Department who informed him that the tender process for development works would be completed before February 2014. When the Labour Leader Dr Gajraj Hatwar apprised Muttemwar that the Hospital is only for industrial workers and the funds are provided by the Central Government's Employees State Insurance Corporation. The State Government only implements the Scheme, clarified Dr Hatwar. Muttemwar immediately assured to pursue the matter of modernization and installation of latest equipment in the Hospital with the Union Labour Minister Oscar Fernandes.
Those who accompanied Vilas Muttemwar include Corporators Sujata Kombade, Tarale, Sanjay Mahakalkar, Nayna Zade, Nilima Shirke, Yogendra Tiwari, Aman Khan, Devan Usre, Wasudeo Dhoke, Tanvir Ahmed, Dr Vitthalrao Kombade, former General Secretary of Maharashtra Youth Congress Committee and President of "Swayam" social organization Vishal Muttemwar, Labour Leader Dr Gajraj Hatwar, Tarachand Sidam, Dinesh Tarale, Jayant Lute, Vijay Babhre, John Thomas, Anil Pande, Ramgovind Khobragade, Eshwar Dhawde, Teli Community's President Baburao Vanjari, Kahalkar, Muley, Ghorpade and others.