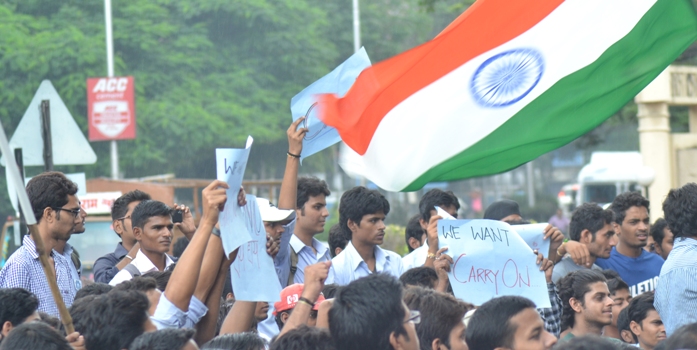 Nagpur News.
Nagpur MP Vilas Muttemwar has come forward in support of various demands of Engineering students. In his bit to back students and take them off the current crisis Muttemwar has dashed a letter to the Governor to intervene for the larger academic interest. The students have been observing hunger strike for last four days where as no solution appeared nor any move was taken from the authority of RTM Nagpur University to sort out the issues.
The students have been agitating in large numbers at Samvidhan square here.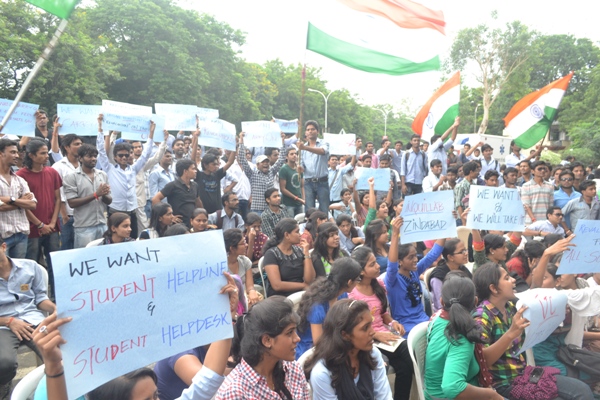 Student's health deteriorated
Meanwhile on Monday a student named Purushottam Giri's health started deteriorating. The cops tried to take him to the hospital however Giri resisted and instead insisted on calling the doctor on the spot.  The doctors who were brought at the venue reported decline in physical health of the students.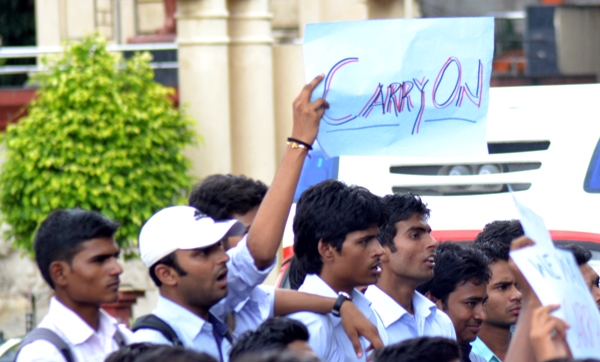 Guardian Minister assures of positive results
Guardian Minister Shivaji Rao Moghe on Monday met the agitating engineering students. STON members informed that Guardian Minister assured them of positive results in 4 to 5 days.
In the evening the hordes of students gathered there and took out candle march in protest. Vice Chancellor Vilas Sapkal and Pro VC Mahesh Yenkie were out in Mumbai .