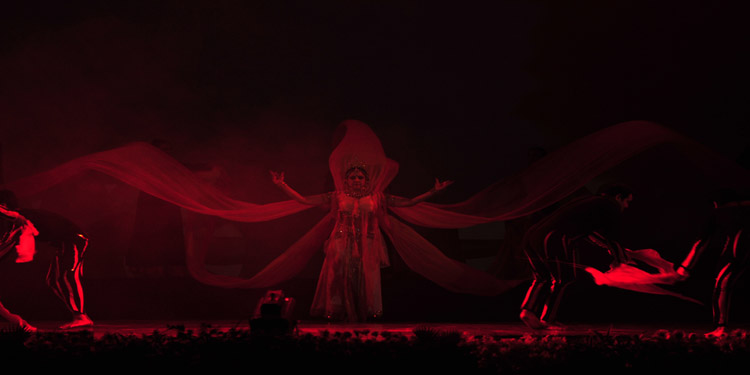 Nagpur News: The occasion was the concluding function of the Platinum Jubilee celebrations of Nagpur Improvement Trust at Kasturchand Park on Sunday evening. Hema Malini and her troupe gave a captivating performance in the musical dance-drama 'Draupadi' at the jampacked venue.
Hema Malini brings out well the pain and anguish of Draupadi right from the time she is forced to become the common wife of the Pandav brother to the time of her disrobing by Duryodhan. The constant struggle in her mind which she conveys to Lord Krishna when he skillfully convinces her to accept all Pandav brothers as her husbands despite her protests is an eye-opener.
Notwithstanding all the sacrifices she makes of her womanly desires just to keep the Pandavas united, she is left to die alone in the Himalayas by al the Padavas is really baffling and disturbing.
Nevertheless, the message that Hema Malini sends across through the dance-drama is that centuries later, the modern society has its own Yudhishthiras, the keeper of 'dharma', Dhritarashtras and Bhishma Pitamahas who look the other way when they need to deliver justice, Duryodhans and Dusshasanas who outrage the modesty of women, women have to protect themselves against such forces.