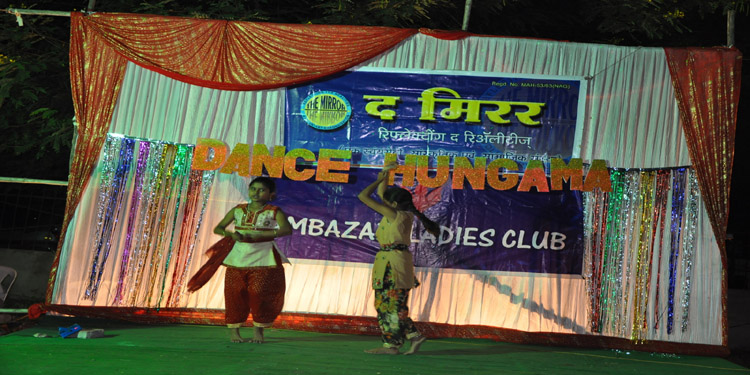 Nagpur Page3:The ladies club of Ambazari and the Mirror together organized a beautiful event for kids on 28 October 2012. The event showcased some exceptional talents in the field of dancing and a large number of kids were present to show case their talents.Talking to the organizer Nilima Harode about the event and the purpose for organizing such an event, she said this is the 4
th
successful year that we have organized such an event and the only purpose for conducting such an event is to promote talents and motivate budding dancers to further pursue their dream and this event provides a platform for such talent.
Apart from these types of events we do conduct various other events like blood donation camp, seminars and other events for the people of Nagpur as we have a dream of providing whatever knowledge and expertise to the people of Nagpur and give them a look into the culture of Nagpur as well.
The dance performances were the highlight of the show and proved to be the main ingredient in making the event a huge success.
Event name- Dance hungama by Ambazari ladies club and the mirror
Founder president- Mrs. Nilima harode
Former president- Mrs. Prajakta nandedkar
President- Mrs. Gauri Savarkar
Vice-president- Jayshri Gadge