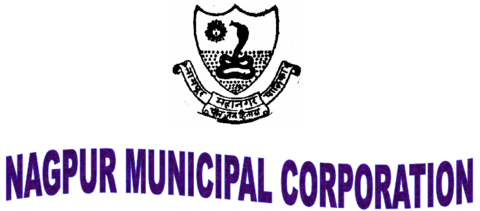 Nagpur News: The target set by the Chairman of Standing Committee Avinash Thakre for recovery of Property Tax for the fiscal 2013-2014 looks to be a distant dream. Target itself is going to misfire and the reasons, it appears, are ominous. The functioning of property tax department appears to be in sharp contrast with Thakre's claim. The undue favoring has reached its crescendo, thanks to the department's head SS Hastak's consistence, or for that matter, deliberate ignorance towards recovering outstanding taxes.
Nagpur Today has recently brought one such 'fishy deal' to the notice of NMC Commissioner Shyam Wardhane who then propped up tax drive to bring fresh incoming of Rs 32 lakhs to the exchequer.
At that time, Wardhane firmed that the guilty officials would certainly be punished. However, sources believe there is an urgent need to check property tax department's malfunctioning and restrict its head to work on his free will. It is learnt that more worms could tumble out of Hastak's can if the detailed probe in launched. The series of scams have been allegedly kept under the wraps, by deliberately ignoring major property tax evaders.
Sources said when Hastak was earlier looking after tax assessment during his previous regime, the dubious functioning remained the order of discussion in the department.  It was noticed that Hastak deliberately spared big fish by levying negligible property tax on them whereas the common tax payers were made to cough up for their small properties in the area as small as 1000 sq ft of land.
Lakhs of rupees were recovered from common citizens but big catch remained out of tax net, sources alleged. The record of Hastak, who also headed Water Works Department before being transferred into Property Tax, could be found in the diaries of the concerned contractors. The contractors still remember their misery when Hastak was handling the Water Works Department. Instead to bringing some revenue he was known to have piled up files. Even the water tax collection had seen similar decline during his regim.
Insiders say that the NMC Administration has committed a big mistake by handing over the property tax department again to Hastak. Sources said Hastak has been sitting on the files pertaining to various properties like malls, multiplexes, multistoried buildings, open lawns, commercial halls, commercial complexes, big projects, plush hotels and hospitals. Sources say that armed with the important files, Hastak then negotiates with the parties for 'lowering' their property tax outstanding.  However, the ward officers could prove roadblocks in Hastak's plans.
Analysts insist it would be better for Thakre and the NMC bosses to rein the situation in time in order to save NMC from going bankrupt.