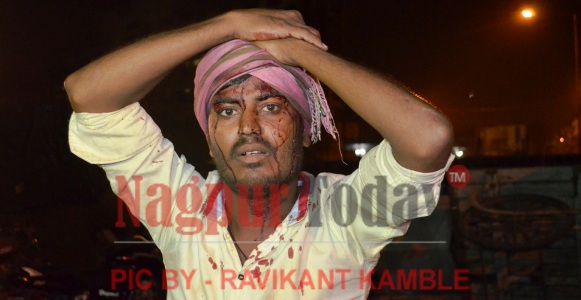 Nagpur Today.
Denying hafta (extortion) to a dreaded goon became a cause for murderous assault on the fruit seller in Santra Market. Mohammed Irfan Ansari aged 30 years and a resident of Guard line, Mominpura is a fruit seller for the past 15-16 years. He was married 3 years ago and has a girl child. He has 7 brothers who are all pursuing different trades.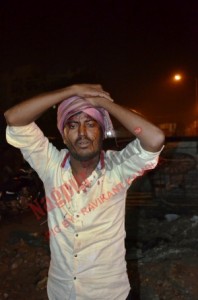 As usual on October 30, 2013, he put-up his fruit stall in the usual place in Santra Market. At around 8:30 to 9 pm, when everybody in the city were busy enjoying India-Australia Cricket Match in TVs and Radio, Mohammed Ayub alias Gabbar aged 38 years, and a resident of Ansar Nagar Mominpura came and asked for a hafta (Extortion money) of Rs 1000 per week. He also threatened the fruit seller saying that if he fails to give the extortion money, he will break the shop and loot it. When the fruit seller Mohammed Irfan Ansari refused to give the extortion sum, Gabbar again threatened him and dire consequences. When the fruit seller Irfan Ansari stood his ground and refused him, Gabbar got angry and assaulted the fruit seller with a sword like weapon on his head. The accused Gabbar fled from the scene. Mohammed Irfan Ansari was bleeding badly yet he went to Ganeshpeth Police Station and registered a case against Gabbar.
Ganeshpeth Police station registered a case under section 324, 294, 506 427 of Indian Penal Code against Gabbar and then took Ansari to Government Medical College and Hospital, where Mohammed Irfan Ansari received 8 stitches on his head. The condition of Irfan Ansari is said to be critical and the police are on the lookout for the accused Gabbar.